2022-01-14
Better late than never!
A friend of a friend of mine sent in some information about a Buddy Holly bootleg LP from 1986.
The soundfiles were of poor quality, bootleg-like.
Some picture files were added from the artwork.
The front page was very intersting . . .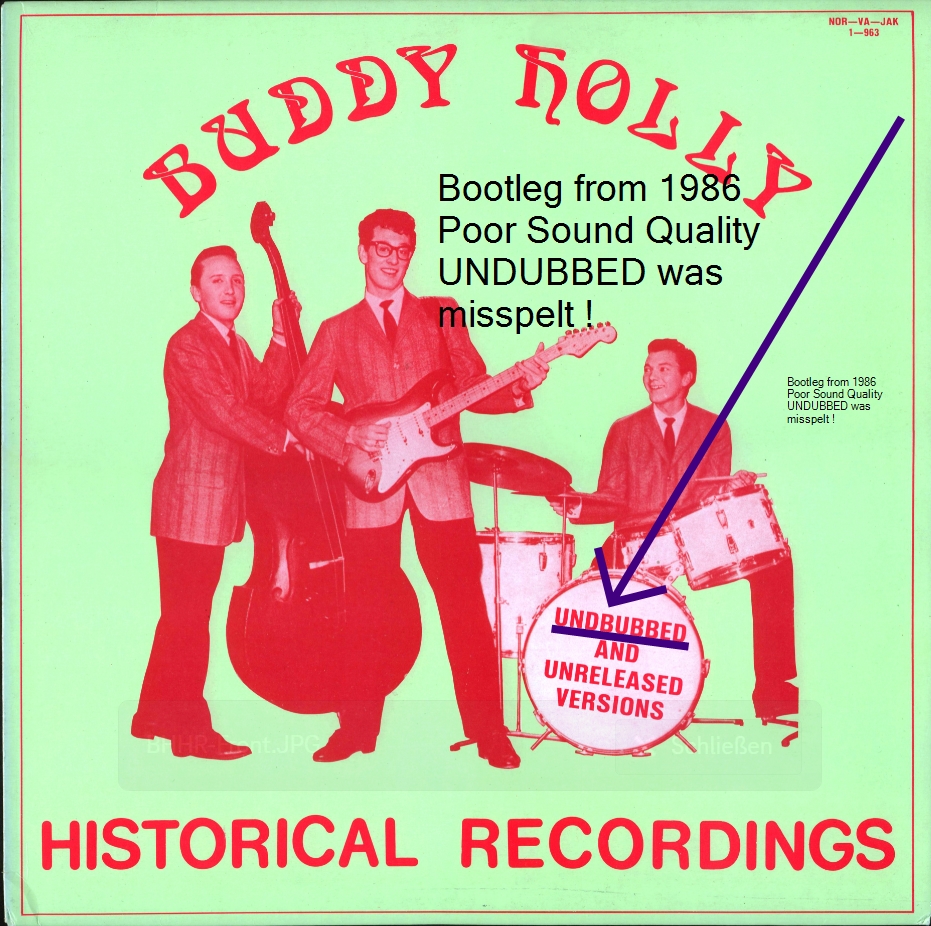 Have a look at the website page, here is the link:
https://www.buddyhollylives.info/Best-Errors-7
Enjoy!
HANS, editor
.
Admin - 20:16:44 @ What's New?