Anyone who feels that any item in these pages may have inadvertently breached their own copyright should advise the author at the e-mail address mentioned on page # 1 so that appropriate remedial action can be taken.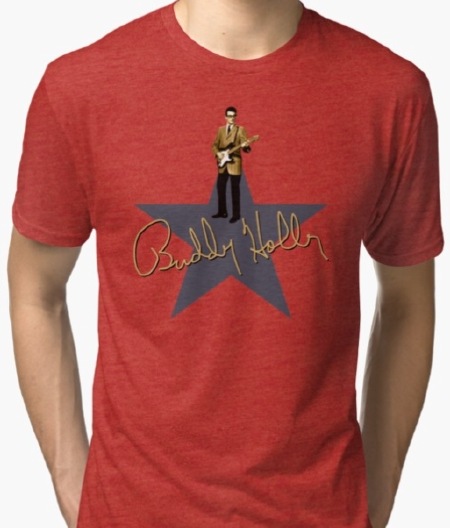 Buddy Holly T - Shirt by David Richardson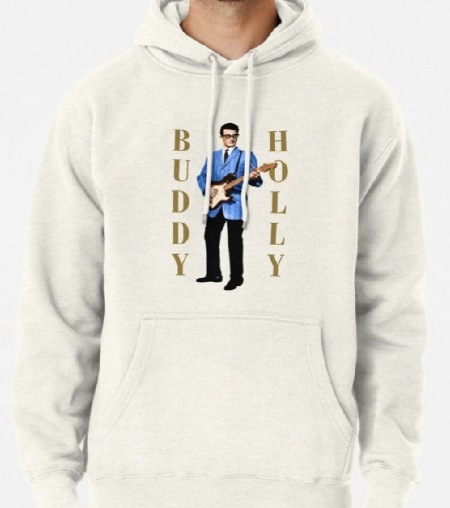 Hoodie BH Oh Boy by David Richardson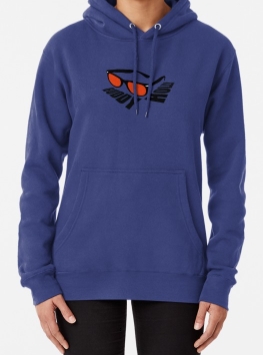 Hoodie Buddy Holly by vrangnarr


Recently I received an email from my brother in Buddy, Ian Higham from the UK.

I don't want to hold this message against the fans and readers of this website.
| | |
| --- | --- |
| | |
| | Happy 75th Birthday, IAN ! |
Hello Hans,



I was given these three gifts as a 75th birthday present.



1. The Buddy Holly portrait was given to me by Baldy Holly

(Jamie Bell).


It is hand painted on white leather by artist Karl Hamilton-Cox.


It is brilliant, so please add his business card with the picture

as others might like one done?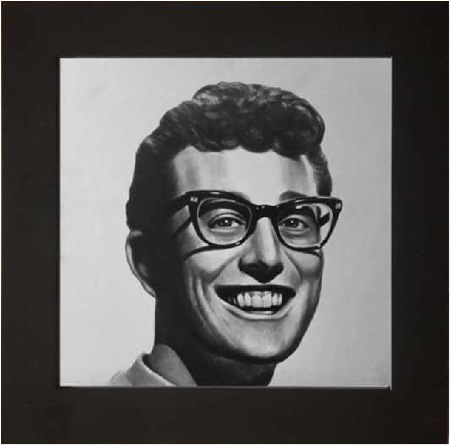 What a brilliant painting of Buddy on white leather by artist Karl Hamilton - Cox.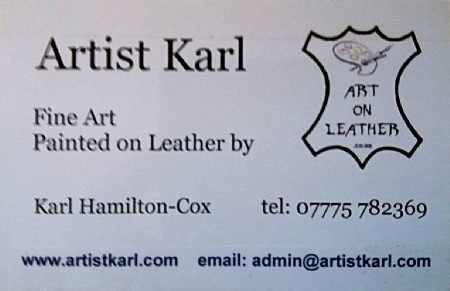 Please contact the artist if you are interested.

2. I was also given a German handmade Sheffield Sopran Ukulele

superbly adorned with many Buddy photos and varnished to a

high gloss finish.


My good friend John Young did this magnificent work.
Here's another view of this absolute jewel Ian now

has at home.


But, there is a problem:


This problem is certainly much worse than the

forthcoming Brexit under Boris Johnson:


Who's giving Ian Ukelele lessons now, so he'll

soon have his first release of Buddy Holly

cover songs on YouTube ?
Hats off to John Young !

3. The next gift was given to me by the above mentioned John

Young and John Cumberland.


They are both involved with 'Bopper And Me' campaign to get JP

inducted into the Rock 'n' Roll Hall of Fame alongside Buddy &

Ritchie.




It shows my 1962 Vauxhall Cresta with a 'young me' in the front and

Buddy in the back seat when we would have been the same ages!


It is a canvas print 100cm x 50cm.


You have to see it to really appreciate it.