"Fifty Years Ago"

Alan G. Clark (Last Gasp Records) 2009

"Fifty Years Later"

Trade Martin

"Forever 22"

The Picks 1993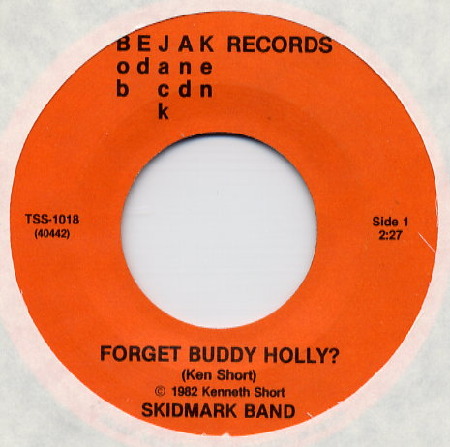 "Forget Buddy Holly?"

Skidmark Band

"Fourth Star"

Allan G. Clarke

"Girls, Girls, Girls"

Steve Lawrence (mentioning "Donna" and "PEGGY SUE"), 1960

"Ghost Of Buddy Holly"

Ken Lang

"Gold Records In The Snow"

Bennie Barnes 1959

"Gone"

The Brewers 1989


"Gone too soon"

Chuck Travis and The Do Wa Wa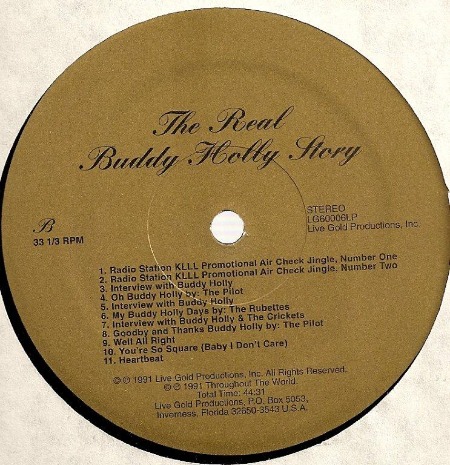 "Goodbye And Thanks Buddy Holly"

Pilot

"Goodnight Rock & Roll"

Tom Edwards, December 1957

"Gunfight At Carnegie Hall – incl. medley & tribute"

Phil Ochs

"Hail Hail Rock 'n' Roll"

Garland Jeffreys

"Hard Luck Ace"

Lacy J. Dalton

"Hear The Beatles Tell All" (Interviews)

John Lennon (and the story how The Beatles they got their name)

"Heaven Of The Stars"

Bob Eubanks

"Hey Buddy"

Imitation Life

John Mueller and the Winter Dance Party Band 2007

(video taken in the Norman Petty Studios)

http://www.youtube.com/watch?v=q6DQ06m1KRE

Steve Gibbons 1996

"Hey Buddy Can You Spare A Song"

George Oblin

"Hip Kitty To Bopper"

June August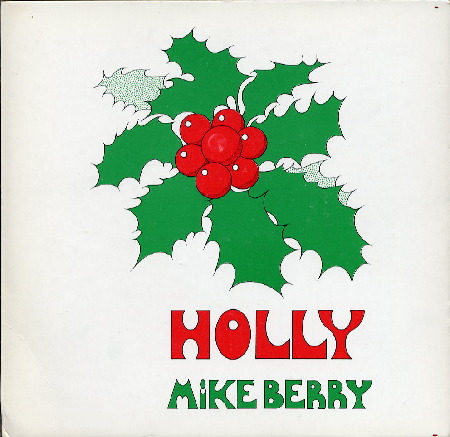 "Holly"

Mike Berry

"Holly's Buddy"

Howie And The Hillcats

"Holly Would"

The Crickets

"Hollywood Party"

Dick Bush

"Homage Ritchie Valens"

Happy Apple

"Hooked On Buddy"

Graham Nash

"Hooked On Music"

Mac Davis

"Hot Patootie - Bless My Soul"

Rocky Horror Show Soundtrack

"Hug My Radiator"

Dion 2000

"I Could Have Been Buddy Holly"

Iain Sutherland

"I'll Be Alright"

Angelic Gospel Singers

( This was played at Buddy's funeral, as it was his favorite gospel song )

"I'm Gonna Sing A Buddy Holly Song For You"

P. M. Adamson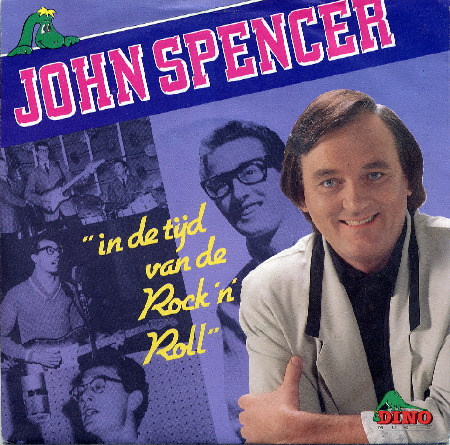 "In de tjd van de Rock 'n' Roll"

John Spencer (from Holland)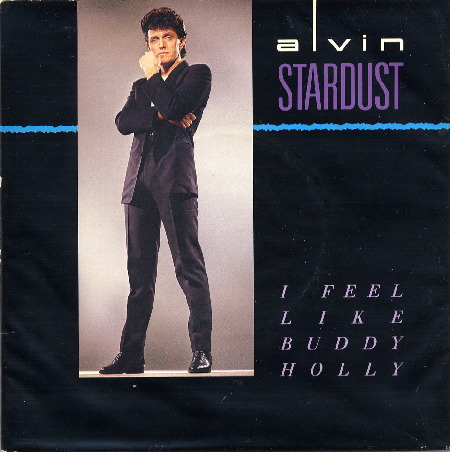 "I Feel Like Buddy Holly"

Alvin Stardust (UK No. 7, 1984)

Bill Coleman

Dorion

McCalmons

Mike Batt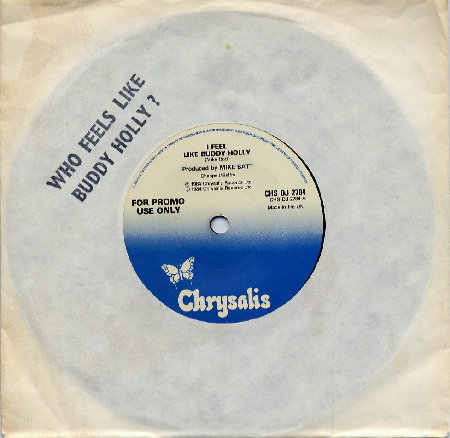 "I'm Gonna Sing A Buddy Holly Song For You"

P.M. Anderson

"I Named My Little Girl Holly"

Bruce Restau ?

Buddy Knox

Mike Berry

Lee Jackson 1985 Recorded in Lubbock.

"In Memory Of Buddy Holly" (instr.)

Rick Layne/Lee York

"I Miss Buddy Holly"

Dinner Nanny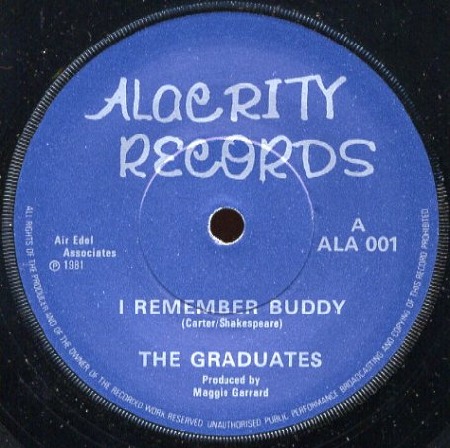 "I remember Buddy"

The Graduates

"I Remember Rock & Roll"

Joey Weltz

"I Smell You"

Blowfly (0:37) (Oldies But Goodies - Weird World 1976)

"I still love you Peggy Sue"

Jerry Naylor, 2013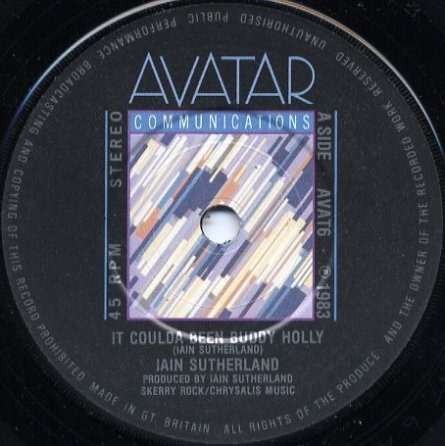 "It Coulda Been Buddy Holly"

Iain Sutherland 1983

"I Took A Liking To You"

Ray Ruff

"It's Just That You Are In Love"

Peter Quentin

"It's Only A Song Peggy Sue"

Alvin Stardust

"I Wanna Kill Elvis"

The Migraines (Album SHUT UP, 1994

"I Was Hooked"

Dave Slater, 2008

"I Won't Forget My Peggy Sue"

Marc Bellin

"Jesus Christ SRO (Standing Room Only"

Tom Paxton

"Joe Meek warns Buddy Holly"

Thomas Truax

"Juke Box, Jeans, Rock 'n' Roll"

Ted Herold

"Just Another Rumor"

Colin Cook

"Keep on shining on"

Peter Carroll (from Glasgow, UK) a/k/a The Crickets Sound Project

"Leave It In The Hands Of Fate"

Andy Wilkinson ( dedicated to the pilot Roger Peterson ) 1992

"Letter To Donna"

Kittens

"Like He's Never Been Gone"

Tadhg Horan

"Listening To The Words Of Love"

Kevin O'Carroll

"Looking for the HI-DE-HO"

Tinker Carlen (Carlin)

"Lost without you"

Donna Ludwig

"Love Is A Mystery"

Richard Garlick and Ian Hammond

"Lubbock (Whoever Heard Of A Place Called?)"

Mike Berry, Apple's iTunes Store, 3-10-2011

"Lubbock Calling"

Terry Clarke 1990

"Lubbock or leave it"

The Dixie Chicks

"Lubbock Tornado"

Terry Allen

"Mama (Can I Go Out)"

Jo Ann Campbell

"Maria Elena" (Music & lyrics, different to the next song with the same name)

Johnny Rogers

"Maria Elena"

David Frizzell, Jimmy Fortune, Helen Cornelius

Harold Bradley

The Smithereens

Hello Hans,
Congratulations on your excellent website!
I am sure you know the following...but, just in case.....
The brilliant guitarist Harold Bradley, together with his brother Owen, owned the Nashville recording studios where Buddy Holly recorded a lot of his early tracks. Harold Bradley played guitar on several of Buddy's early releases including 'Rock Around With Ollie Vee', 'Modern Don Juan' and 'You're My One Desire'. (recorded 15.11.1956). Apparently he was a good friend to Mr & Mrs Holley.
Three years after Buddy's tragic death, Harold released the very somber, Tex-Mex instrumental 'Maria Elena'. (see attached image of my own copy). This have just been coincidence, who knows!
Kind regards,
Rob Woodhouse,
Wales,
UK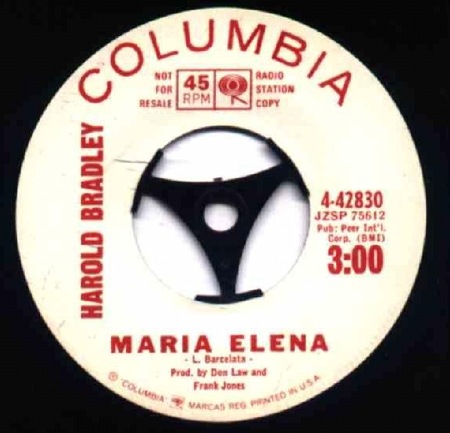 Maria Elena - Harold Bradley

"Memories Of Buddy Holly"

Bob McCloud Thomas

"Mesabi"

Tom Russell (Mentioning "Learning The Game"

"Mi Buddy Holly"

Los Insensibles (from Chile, singing in the Spanish language)

"Mirror Door"

The Who

"More Than Peggy Sue"

The Renegades

"My Buddy Holly Days"

The Rubettes

"My Little Girl"

Willie Nile

"New Old Song"

Phil Everly

"Nine Plan Failed"

Adam and the Ants

"Now that you're gone"

Donna Ludwig

"Oh Buddy Holly"

Pilot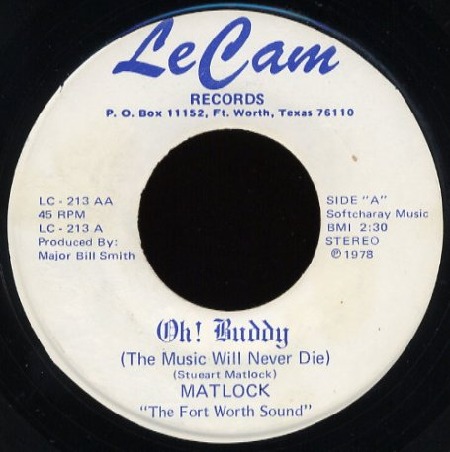 "Oh Buddy ( The Music Will Never Die )"

Matlock

"Oh Buddy, We Miss You So"

Davie Allen (Arrows Dynamics AC 002 2010, Track # 28)

"Old"

Paul Simon 2000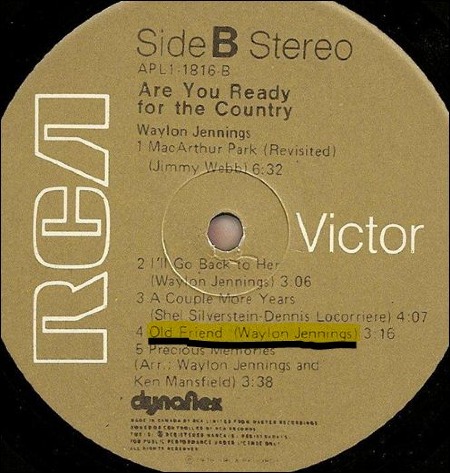 Danke für den Scan an meinen Freund Lothar aus Gelsenkirchen.

"Old Friend"

Waylon Jennings

"One For Buddy Holly"

French Letters

"Only 22"

The Picks

"On The Toss Of A Coin"

Dave Slater, 2008

"Party"

Tremeloes

"Peggy & Sue"

Rockin Buddies From Far East (CD "A Tribute To Buddy Holly", 1997, Japan)

"Peggy Sue Ain't Got Nothing On You"

Morgan Kraft

"Peggy Sue Got A Divorce"

Charlie Burton

"Peggy Sue Got Buried"

Humpers

"Peggy Sue Hat Geheiratet"

Gerhard Gundermann

"Peggy Sue Is Dead"

Trashcan Darlings

"Peggy Sue Nie Wyszla"

Maz Myslovitz (from Poland)

"Peggy Sue's Homecoming"

John Barry

"Peggy Sue's Skylight"

Eliane Elias

"Play A Buddy Holly Song"

Brett Lowden

"Play Good Old Rock & Roll"

Dave Clark Five

"Please Don't Get On The Plane"

Harvey Andrews

"Post World War Two Blues"

Al Stewart

"Prince Of Rock'n'Roll"

Cardel James

"PS I love you"

Sonny Curtis

"Queen Of The Hop"

Bobby Darin 1958

"Rave On Buddy"

Swinging Lobsters

"Rave On Forever"

Radar

"Reasons To Be Cheerful, pt. 3"

Ian Dury & The Blockheads (UK No. 3, 1979)

"Recordamos A Ritchie Valens"

Reynie Medrano

"Redneck Rock & Rollers"

Big Wheelie and The Hubcaps

"Remember 59"

Joh Lang (from Holland)

"Remember Buddy Holly"

Henri Smeets (from Holland)

"Remember"

Narvel Felts, DOT Records, Stereo DO-17715, July 1977, B-Side of "To Love Somebody", A Bee Gees Cover, available on youtube

"Reminisce Cafe"

Gene Summers (Seduction Records, 1 February 2008) available on youtube

"Rock And Roll Soldier"

Donovan

"Rockabilly Days"

Bobby Lewis

Chris Chandler

"Rock 'N' Roll (I Gave You The Best Years Of My Life")

Christof Maybach

Kevin Johnson 1979

Mac Davis 1974

Sam Neely

Sonny Curtis

Terry Jacks 1974, Original

The Cats

"Rock 'N' Roll Is Back"

Vanity Fair

"Rock 'n' Roll Revival"

The Five Discs

"Rock On"

Ar and The Rockin' Ricochettes

"Rock & Roll Heaven"

Climax

Shane Cortese

"Roger Peterson's Blues"

Hard Feelings

"Roses Grow Beyond The Wall"

Frankie Avalon