Er starb mit 21 bei einem Flugzeugabsturz, genau wie Buddy Holly:

David Box, Mitglied der CRICKETS nach Buddy's Tod. Eine kurze

Karriere eines jungen Künstlers, der mich mit seiner glockenklaren

Stimme immer verzaubert hat.

Im Jahr 2006 wurde er besonders posthum geehrt.

Die Stadt Lubbock in Texas nahm ihn auf in den WALK OF FAME.

Eine besondere Ehre für jeden Künstler. Hier ein Bericht.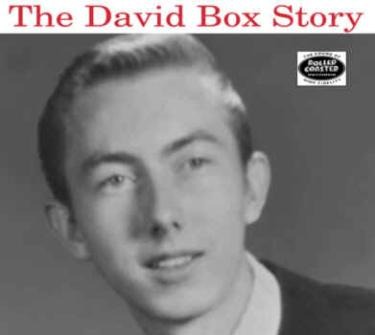 Thanks to John Beecher and Rollercoaster Records there's a great gem available about the short career of David, member of the Crickets, who died just like Buddy.

The David Box Story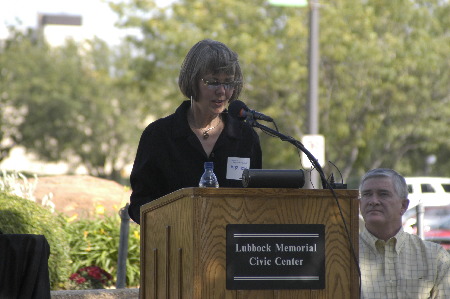 RITA BOX PEEK

Greetings!



Thanks So Much for the David Box site and selected pictures taken

from his September 16, 2006 posthumous induction into the Buddy

Holly Walk of Fame.

The legacy of David Box is secure in rock n' roll.

I hope that his worthy contribution will inspire each one of us to

shine as brightly.

I look forward to visiting with you about David's biography.

Best Wishes,


Rita Box Peek



One of Rollercoaster's most important artists, David Box, was inducted into the Buddy Holly Walk of Fame (around the Buddy Holly statue just off Avenue Q) in his home town on September 16th 2006.


David's sister Rita, who campaigned for years to get David this honour, accepted the award and gave a moving speech. Rita ended her speech by singing Davids song, Dont Cha Know.


Congratulations to all involved and especially to David it was a "Sweet Sweet Day".....

Courtesy of John Beecher


David Box is best known for his vocals on "Peggy Sue Got Married" but he

was much more than just a Buddy Holly replacement.

Never reaching his full potential his brief career only gives us hints of what

may have been.



Born in 1943 into a musical family Harold David Box was to grow up in an

environment where singing and music were a way of life. Given this

background it's not surprising that he developed a well formed singing

voice from a very early age. To develop David's musical abilities further

his father, who was a seasoned fiddle player, bought him a guitar,

taught him his initial chords and then left him to discover the instrument

himself.



David drove himself to learn as much about the possibilities in a guitar as possible, singing along as he developed structure and rhythms. Aside from his family, the biggest influence on David's playing came along in the form of local boy, Buddy Holly; being from the same town meant that David could see Buddy play live from the very beginning of his career.

It was this local success story that spurred David on to concentrate on a musical career, while he was a gifted artist he saw commercial art more as a safety net than a calling. In 1958 he formed the Ravens, a group in the style of the Crickets, and they cut some demos at the local studio. These demos were to give David his first break when he was asked to sing with the Crickets on the strength of the recordings. It was at this session that the Cricket's version of the classic "Peggy Sue Got Married" was recorded; with David on vocals this is considered to be one of the best songs released by the Crickets after Buddy's death.



After his session with the Crickets, David returned to Lubbock and completed his schooling. His dream of music hadn't been extinguished however and thanks to family connections he was to meet, amongst others, Roy Orbison who became not only of his musical influences but also his friend.



After leaving school in 1962, David relocated to Westport where he was studying at the American School of Art. David now recorded in Nashville and after his release "Something Nice" was picked up by local radio stations he found himself on tour with the Everly Brothers. Using this experience he started to hone his studio skills, and in early 1964 recorded "Little Lonely Summer Girl" in Nashville.



After leaving art school David toured the eastern seaboard, whilst on tour "Little Lonely Summer Girl" became a localized hit, especially in and around Houston. To promote the single more fully David traveled to Houston. While he was there he played some gigs and worked alongside the local band Buddy and the Kings where he played gigs.

Flying to a local gig in October 1964 the plane crashed and everyone on board was killed – David was only 21 years old.

Credits to hotshotdigital.com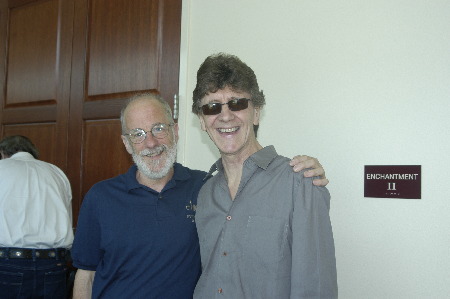 John Beecher attended the "CLOVIS MUSIC FESTIVAL 2006" (you can see and read a great story accompanied by tons of photos on this site (LOVE CLOVIS).

John Beecher and Mike Berry in Clovis, 2006

Whilst he was over there, a great ceremony was held in Lubbock TX, Buddy Holly's home town.

DAVID BOX, former member of the CRICKETS after Buddy's death, was inducted into the WALK OF FAME in LUBBOCK.

Buddy Holly fan John Beecher, leading European Buddy historian and President of Rollercoaster Records (keeping the memory alive), went to Lubbock on the 16th of September, 2006 to attend the ceremony.

He was accompanied by Liz Eisenbraun from the Clovis Chamber of Commerce, who made these wonderful photos.

Thank you, LIZ !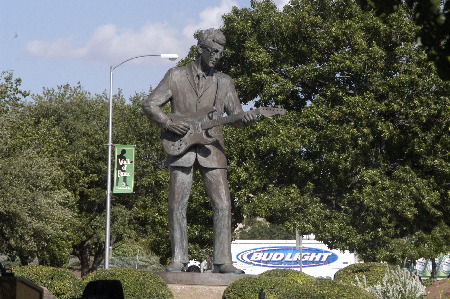 Bud Light - never !!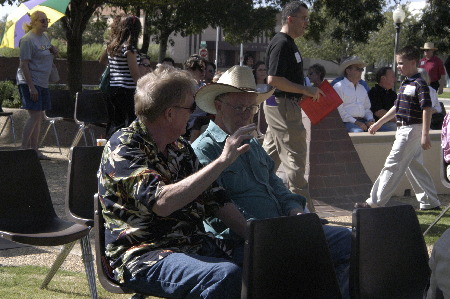 Ol buddies Steve Bonner & Jack Davis.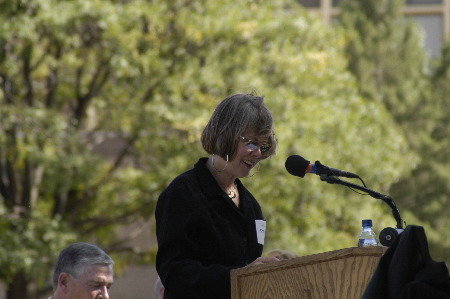 Rita Box speaks about David Box.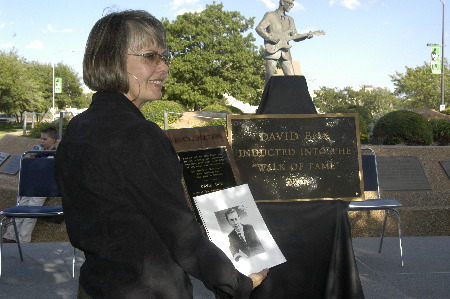 Rita, Buddy & David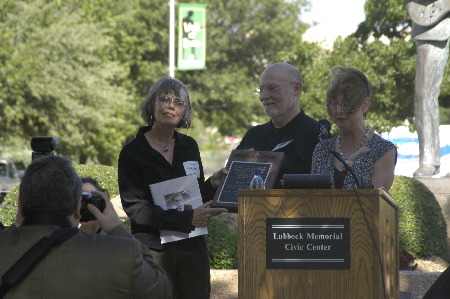 Rita receives award for David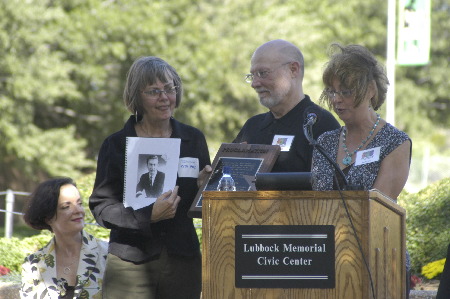 Rita receives award for David (2)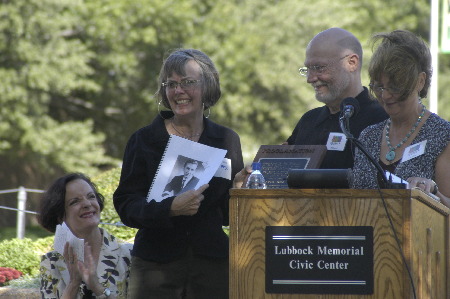 Rita receives award for David (3)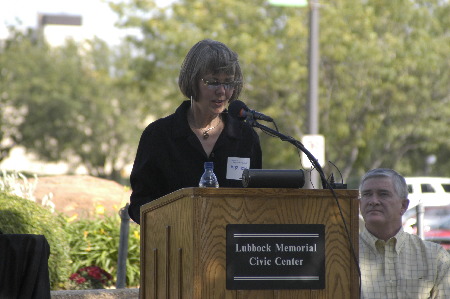 Rita speaking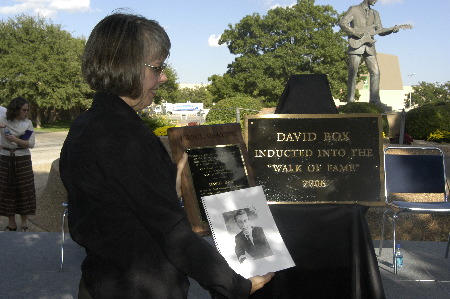 Rita with award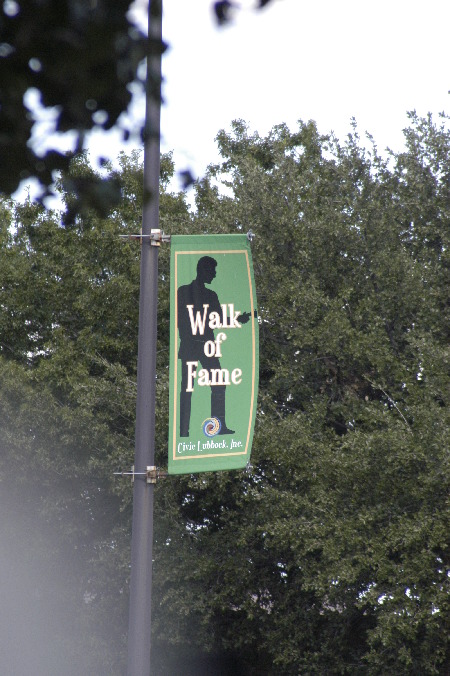 Walk of Fame day



Great site, with some photographs I have never seen before.


Having run the Buddy Holly and the Crickets Fan Club for 20 years,

I am delighted that thee is still so much interest in Buddy and the band.



Keep up the good work,

Alan Jenkins