Tommy Allsup passed away 11th January, 2017


R.I.P. my friend !

| | |
| --- | --- |
| | |
| | Buddy Holly's Last Tour |











Tommy Allsup has a new CD for 2015, it is out now and entitled


'Classic Hits'. It is only available via his website


http://www.tommyallsupmerchandise.com/


at $20 + $10p&p and payments can be made via PayPal.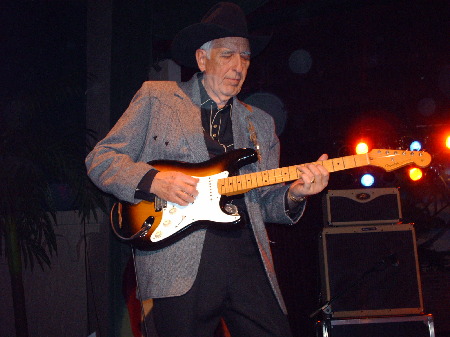 LEGENDARY

TOMMY

ALLSUP

IN THE SURF

BALLROOM

2007

This is my friend Tommy Allsup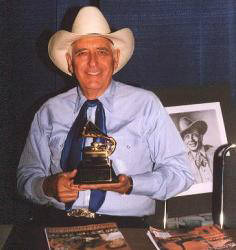 GRAMMY

AWARD

WINNER

TOMMY ALLSUP

Tommy und sein GRAMMY

Tommy Allsup wurde mit dem " Grammy Award ",

dem sogenannten " OSCAR für Musik ", ausgezeichnet.

Mein Freund Tommy Allsup ist trotz seines relativ hohen

Alters kein Fall für das Sofa, ganz im Gegenteil :

Er tritt oft öffentlich auf, bereist die Welt und machte mit

Kevin Montgomery, dem Sohn des legendären Bob

Montgomery, Buddy Holly's Jugendfreund und Musikpartner,

eine Tour durch Großbritannien im Juni 2007.

Es geht weiter, auch im Jahr 2015 !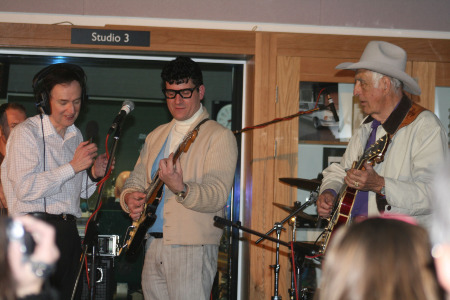 Tommy und Johnny traten live auf bei der BBC, Radio Merseyside, 2008

2008 war er wieder unterwegs mit Johnny Rogers. USA, England und

die Niederlande waren Schauplatz der 50th Anniversary Konzerte.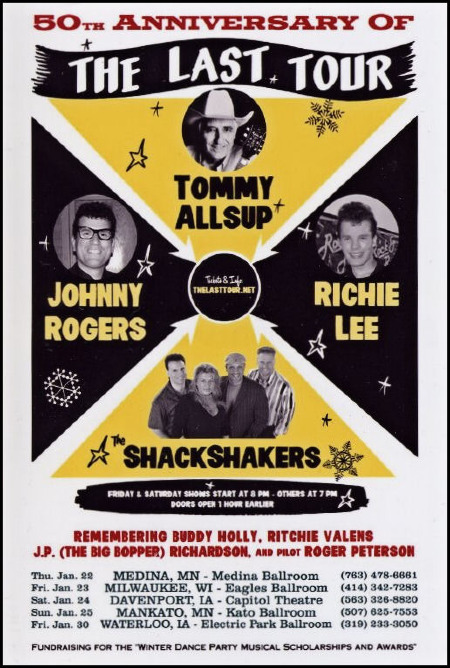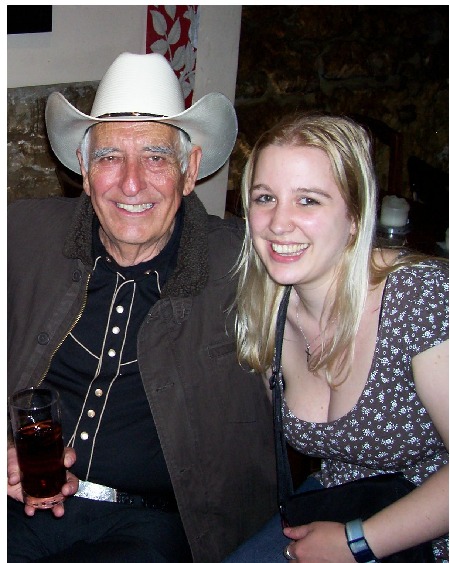 Rahel Vontobel from Switzerland, now living in Scotland, with Tommy Allsup in the Leith pub "The Village". Thanx to Rahel for some photos on this page.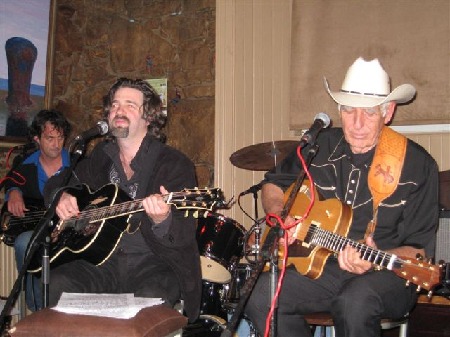 This photo by W. Lisowski shows Danny, Kevin and Tommy in "The Village" in Leith (Edinburgh).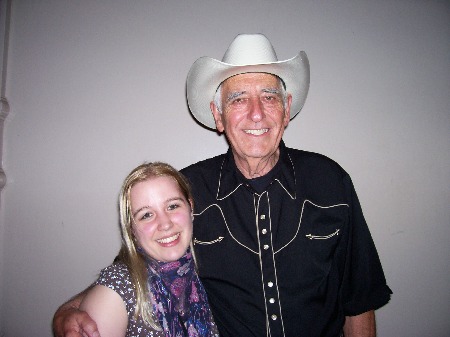 Rahel Vontobel war eine von denen, die das Konzert in Leith organisiert haben. Zusammen mit ihrem Freund Al hat sie mehrere Konzerte besucht.

The long tall Texan and the "Swiss Maid"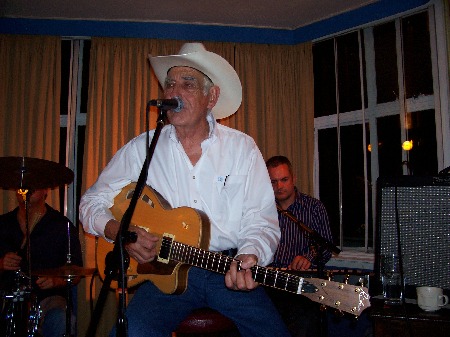 Tommy Allsup in Glen Farg, Pertshire, during a gig in the "Famous Bein Inn".

Courtesy of Rahel Vontobel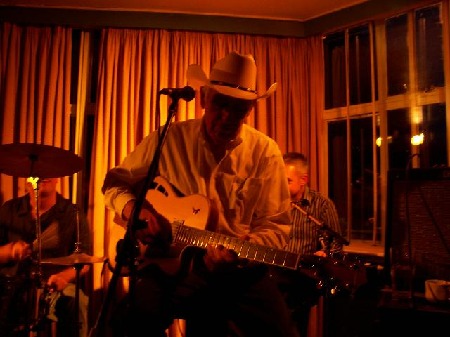 Tommy Allsup bei der letzten Station der Tour in Glen Farg, Pertshire, im "Famous Bein Inn".

Und das schrieb mir Rahel unter anderem in einer langen Mail :

War so genial gewesen!! Tommy ist ein solch guter Gitarrist; mein Freund Al, der auch selber Gitarre spielt, war hingerissen von seiner Technik. Es war auch sehr interessant, aus erster Hand zu hören, was sich in den Tagen vor Buddy's Tod zugetragen hatte, und auch, was er von Leuten wie Maria Elena hält etc.

Kann immer noch nicht glauben, dass ich Tommy kennengelernt habe!!! A true gentleman!! Kevin sang die Buddy Songs wunderschön, besonders 'Love's made a fool of you', 'Maybe Baby' and 'That'll be the day'!!

Hoffentlich nimmt er sie einmal auf. Seine Stimme passt perfekt!!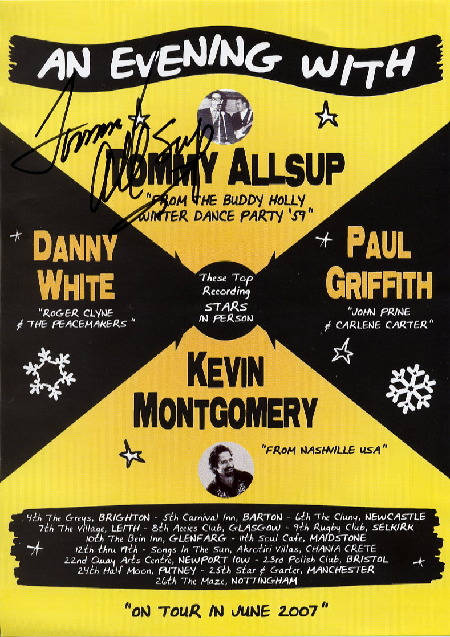 The official Tour Poster starring Tommy Allsup, Kevin Montgomery, Danny White and Paul Griffith.
The following pics were taken by my friend Ian Higham on the 22nd of June on the Isle of Wight, where Paul McCartney wrote his famous song 'When I'm Sixty-Four'.
In 2007, Paul, a real Buddy nut, was 65.

Time goes by . . .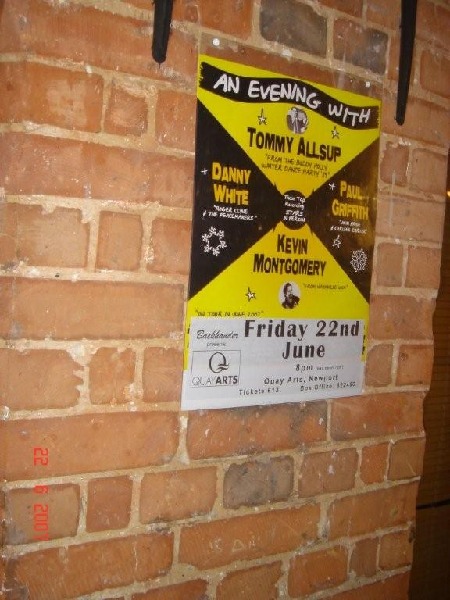 Auf der Isle of Wight, der Insel, die der Stadt Southampton vorgelagert ist, schrieb Paul McCartney sein berühmtes Lied 'When I'm Sixty-Four'.

Nun ist der Buddy Holly - Edelfan im Jahr 2007 bereits 65 geworden.

Die Zeit, sie eilt . . .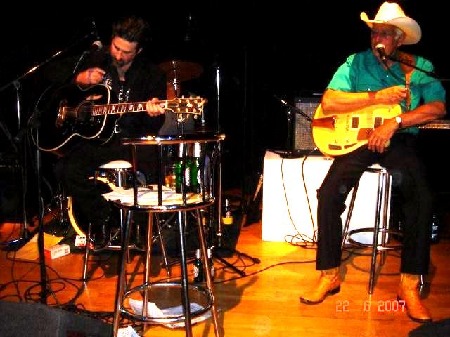 Tommy Allsup

and Kevin Montgomery

on stage, Isle of Wight, June 22nd, 2007.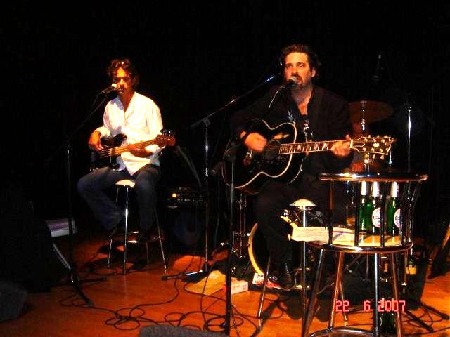 Kevin Montgomery, ein Künstler, der schon lange aus den Fußstapfen seines berühmten Vaters Bob Montgomery heraus ist.
Bob war Buddy's Partner in der Band, bevor Buddy Holly berühmt wurde.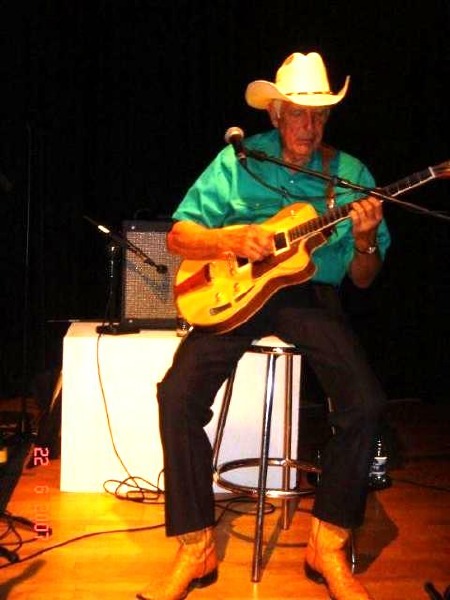 Tommy Allsup celebrates a song on stage at the Isle of Wight.



Paul McCartney, one of the world's biggest Buddy Holly fans, mentioned in an interview, that Tommy is the best guitar player worldwide.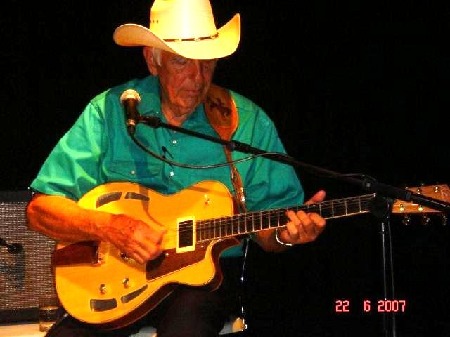 Das ist echte Kunst, was Tommy auf der Gitarre vorträgt. Kein Geringerer als Sir Paul hat Tommy Allsup in einem Interview als den seiner Meinung nach besten Gitarristen der Welt bezeichnet.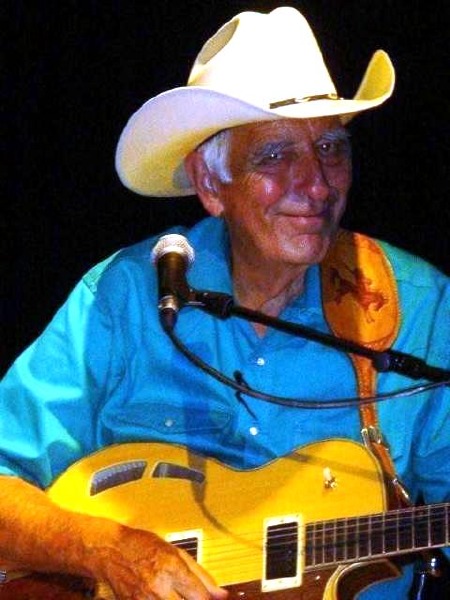 TOMMY

ALLSUP,


ISLE

OF WIGHT,

JUNE 22ND,

2007.

All Isle of Wight photos courtesy of Ian Higham.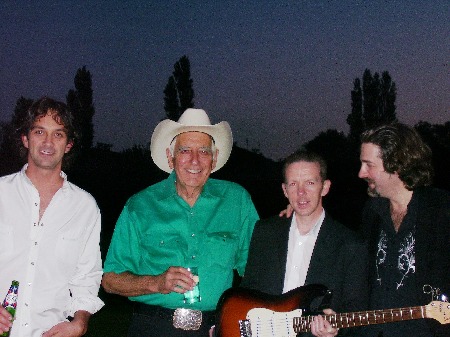 THREE TEXANS AND ONE SCOTSMAN IN GLASGOW on the 8th of June, 2007.

Hi Hans

Hope you're keeping well good buddy

I went to see Kev Montgomery and Tommy Allsup last night in

Glasgow....it was an excellent night...I was talking to Tommy and

asked him to sign my Stratocaster...I was chuffed to bits....got some

pics taken with him and Kev & Danny White.... we were all outside at

the break and I went off to get my guitar out my car, brought it back

and as soon as we stood there waiting for Fiona to take some pics, man

all the amateur photographers came out the woodwork...lol..cos I had

the Strat.......cameras were flashing all over...lots of hardcore Buddy

fans there... It was a great night......Tommy done a wee stint

singing !...he's pretty good, sounds like Jerry Lee..

cheers Pete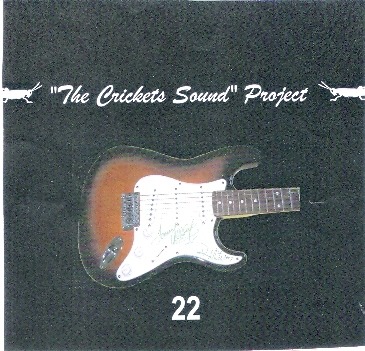 My buddy Peter Carroll just sent me a CD by

"The Crickets Sound" Project a.k.a. Peter Carroll

with the title " 22 "".

Buddy died at the age of 22, this CD contains 22 songs.



I fought the law, It's so easy, Oh boy, That'll be the day,
Think it over, Rave on, Peggy Sue got married, Raining in
my heart, Early in the morning, Peggy Sue, Maybe baby,
Fools paradise, That's what they say, That makes it
tough, Flower of my heart, Move it on over, When you're
in love, Honky Tonk, It doesn't matter anymore, Mona,
Keep on shining on (The Tribute Song), Everyday.

Some songs with acoustic guitar are extremely good.
I like it, when Pete does not sing so loud, then it's going
deep down. Nearly 59 minutes of music, sung with passion.

I like it.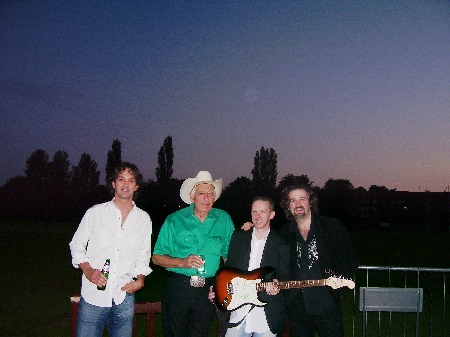 3 Texaner und ein Schotte in Glasgow am 8. Juni 2007. Tommy Allsup signierte dort die Fender Stratocaster von Pete Carroll, der 2006 den Buddy Holly Tribute Song "KEEP ON SHINING ON" rausbrachte.


Pete Carroll, ein eingefleischter Buddy-Fan mit tollen Interpretationen von Buddy-Songs (mehr über ihn auf der Seite LINKS), nutzte die Gelegenheit, am 8.6.07 während einer Pause der Show, mit Tommy und den anderen zu sprechen und so nebenbei seine FENDER STRATOCASTER von Tommy Allsup signieren zu lassen.

Aus den Büschen kamen sie plötzlich alle, die hartgesottenen Buddy-Fans, um ein Foto zu schiessen.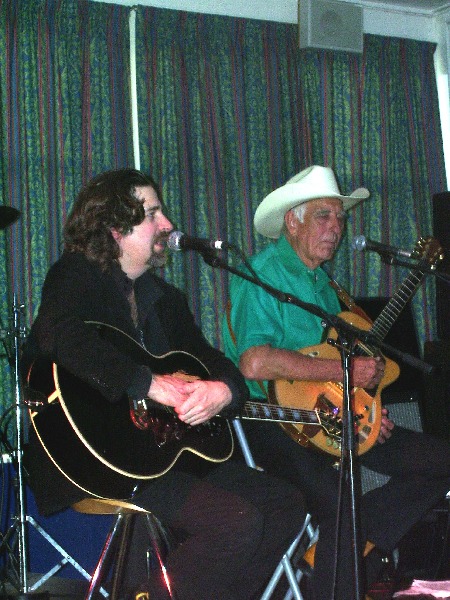 Tommy Allsup und Kevin Montgomery gemeinsam auf Tour durch Großbritannien.

Hier auf der Bühne in Glasgow in Schottland, fotografiert von meinem Freund Pete Carroll, der weiter oben auf den Fotos zu sehen ist.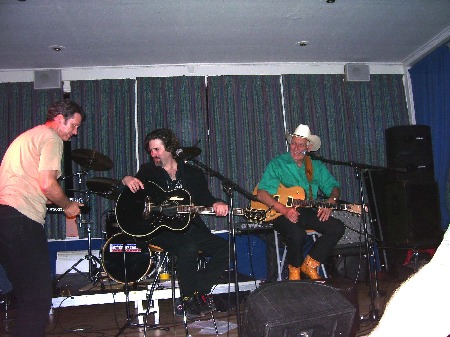 These photos from the Tommy Allsup / Kevin Montgomery Tour throughout the UK were taken by my good friend Peter Carroll, Scottish Buddy nut, singer and composer.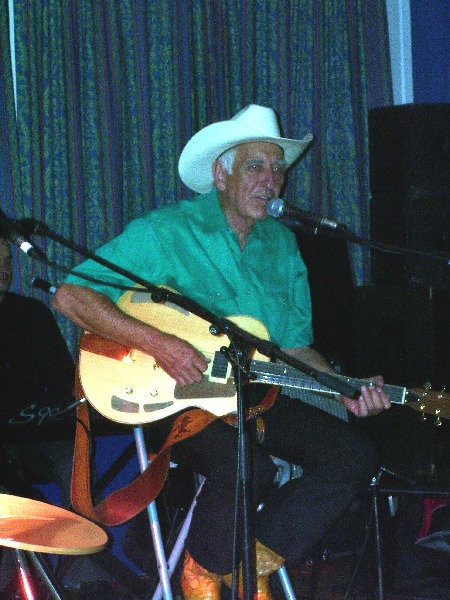 My friend Tommy Allsup is a living legend.

All those, who attended the gig, can be called lucky people having seen a Grammy Award Winner and good buddy of Buddy live on stage.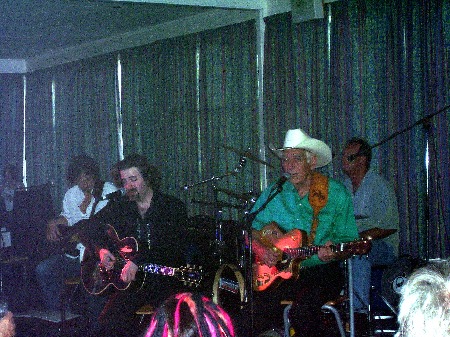 Grammy - Gewinner Tommy Allsup und Kevin Montgomery, Sohn von Buddy's Jugendfreund Bob Montgomery, gemeinsam auf der Bühne in Glasgow in Schottland. Dank an Pete Carroll !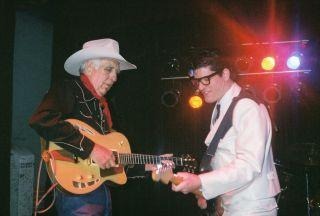 TOMMY ALLSUP and JOHNNY ROGERS on stage in 2006.

Courtesy of Shannon Moore.

TOMMY ZUSAMMEN MIT JOHNNY ROGERS AUF DER BÜHNE IM JAHR 2006.


Tommy started his musical career in Claremore, Oklahoma in 1949 with the "Oklahoma Swingbillies." In 1950 he went to work with fiddle player Art Davis in Miami, Oklahoma; from there to the Cowboy Inn in Wichita, Kansas with singer, fiddle player Jimmy Hall.

In 1952 and 1953, he moved back to Tulsa, Oklahoma to join the "Johnnie Lee Wills Band." From 1953 to 1958, he had his own band, "The Southernaires" in Lawton, Oklahoma with homebase being the Southern Club.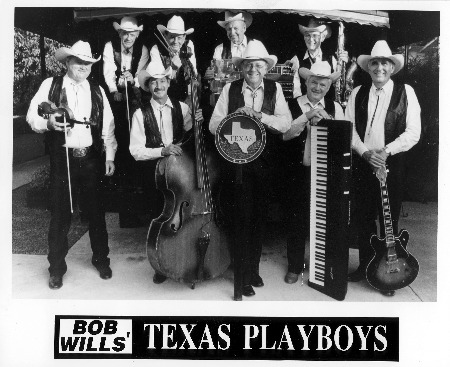 TOMMY IS


FANATIC OF


WESTERN


SWING.

TOMMY LEBT DEN WESTERN SWING MIT DIESER GROSSEN BAND.

In 1958, Tommy's career would take a different direction.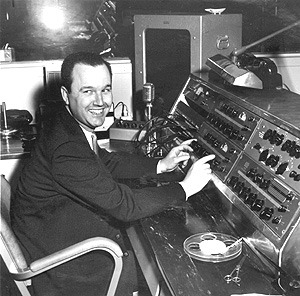 NORMAN PETTY


IN HIS FAMOUS


STUDIO IN CLOVIS,


NEW MEXICO.

NORMAN PETTY IN SEINEM BERÜHMTEN STUDIO IN CLOVIS, NEW MEXICO

On a trip to Clovis, New Mexico to record at Norman Petty's

famous studio, he met the late Buddy Holly.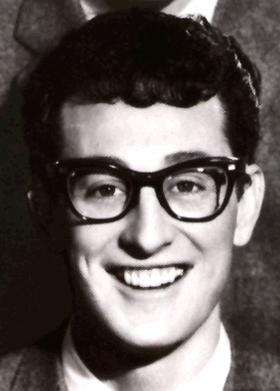 TOMMY ALLSUP

MET BUDDY HOLLY

IN NORMAN

PETTY'S STUDIO.

IN NORMAN PETTY'S STUDIO TRAFEN SICH BUDDY UND TOMMY ERSTMALS.

In April, he started playing lead guitar with Holly and the Crickets.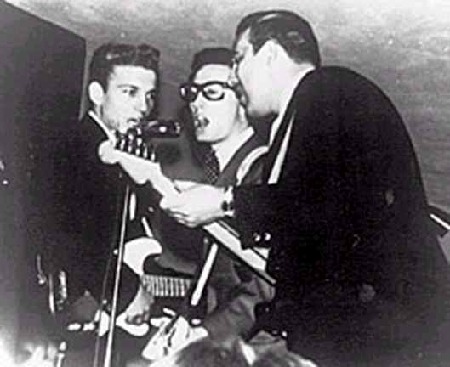 TOMMY

WITH BUDDY

AND

WAYLON

JENNINGS

DURING THE

WINTER DANCE

PARTY TOUR

1959.

WAYLON JENNINGS, BUDDY HOLLY UND TOMMY ALLSUP BEI DER WDP 1959.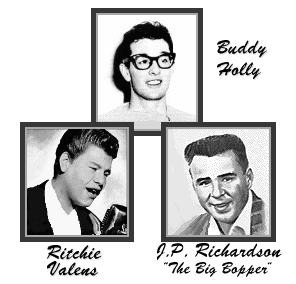 THE BEST DIE YOUNG

DIE BESTEN STERBEN JUNG

He continued playing with Buddy until the fatal plane crash that

took Buddy's life, along with the Big Bopper, and Ritchie Valens.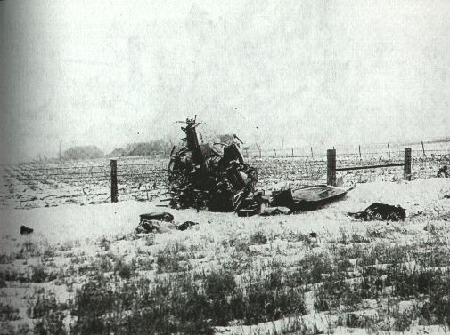 THE CRASH SITE. Photo taken by Elwin Musser. Mason City Globe Gazette

DIE ABSTURZSTELLE.

It was Allsup who flipped a coin with Ritchie Valens

for a seat on the ill-fated plane.






THIS KIND

OF MUSIC

IS

WHAT HE

LIKES MOST.

DIESE ART VON MUSIK IST BEI TOMMY DIE NUMMER EINS.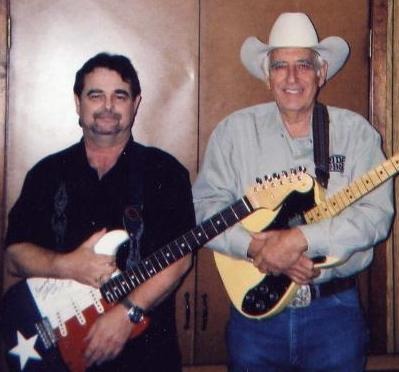 TEXAS MIKE

BELL AND

TOMMY IN THE

STUDIO IN

AZLE, TEXAS.



Courtesy of TMB.


After Holly's death, Allsup moved to California to join Liberty Records as

A & R Director of all Country and Western product to begin producing the

great Bob Wills and the Texas Playboys.



His association with Wills lasted through Wills' "For The Last Time" LP, recorded on December 2-3, 1973, in Dallas, Texas, where Bob Wills recorded his first records in 1935.

Allsup used some of the original Texas Playboys on the last recording (McAulliff, Shamblin, Dacus, Strickland). Bob Wills directed the sessions from his wheel chair.


While at Liberty, Tommy would produce Tex Williams, Willie Nelson, Joe Carson, Warren Smith, Billy Mize, and Cliff Crofford.

While there, he worked with great artists such as Walter Brennan, Bobby Vee, Johnny Burnette, Julie London, and Vickie Carr, who sang harmony with Bob Wills on the LP "Bob Wills Sings and Plays."

After leaving California, Allsup moved to Nashville to head up Metromedia Records in 1968.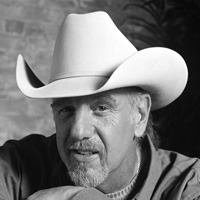 RAY BENSON, FRONT MAN OF

"ASLEEP AT THE WHEEL",

NINE-TIME GRAMMY

AWARD WINNERS,

THE KINGS OF

WESTERN SWING.

RAY BENSON, FRONTMANN VON "ASLEEP AT THE WHEEL", 9 GRAMMYS.

In 1972, he met Ray Benson and Asleep At The Wheel and produced their

first LP for United Artist Records. Later he produced 4 LPs for Capitol

Records with the group.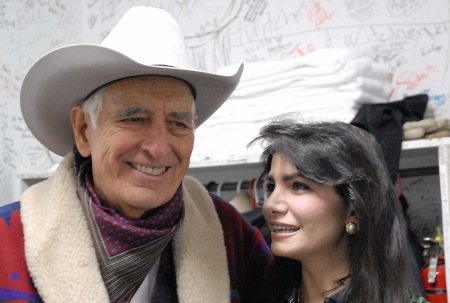 TOMMY AND HIS WIFE
NICOLE

TOMMY UND SEINE FRAU NICOLE


Tommy Allsup has been a big supporter of Western Swing music over the years. He has produced 5 LPs with the great Hank Thompson and his Brazos Valley Boys, 2 LPs with the Original Texas Playboys, and 2 LPs with the great Western Swing vocalist Leon Rausch.

Tommy has produced Swing LPs with Jody Nix, Curley Chalker, Mack Sanders, Johnny Bush, Willie Nelson, Tex Williams, and Billy Mize.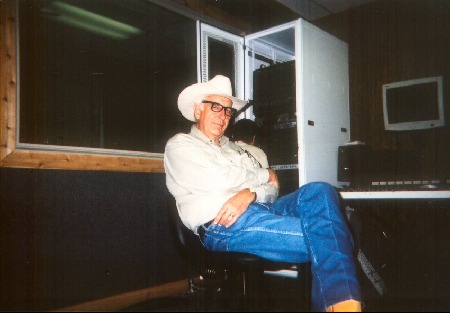 TOMMY WEARING BUDDY GLASSES IN HIS STUDIO IN AZLE DURING THE RECORDING SESSIONS OF "FOR THE LOVE OF BUDDY" WITH TEXAS MIKE BELL.

Courtesy of TMB.

WÄHREND EINER STUDIOSESSION MIT TEXAS MIKE BELL FÜR DIE CD

"FOR THE LOVE OF BUDDY" TRUG TOMMY DIESE BUDDY-BRILLE.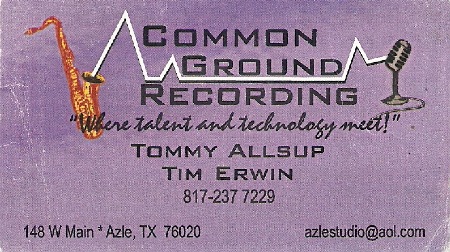 Hier die Visitenkarte von Tommy Allsup in Bezug auf sein damaliges Studio in Azle in Texas. Habe ich als Original in meiner Sammlung.

From my Memorabilia Collection : An original business card of

Tommy Allsup's former recording studio in Azle Texas, USA.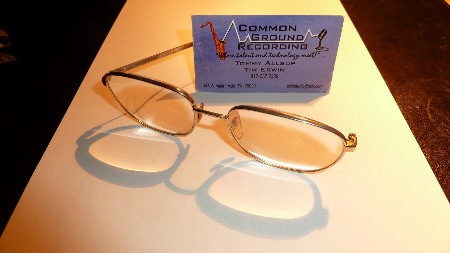 Tommy Allsup's Lesebrille aus jener Zeit, die ich im Original besitze, leider fehlt ein Bügel.

Another rarity in my collection : The original reading glasses that Tommy Allsup

used in his recording studio in Azle TX at that time. One of my real gems.

Those glasses were TMB's glasses, but Tommy liked to use them . . . :)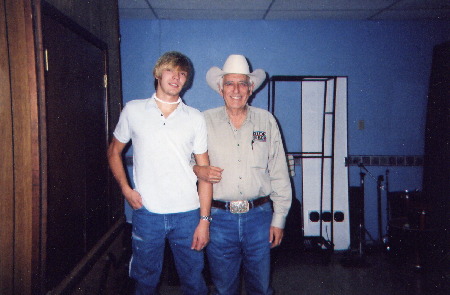 TOMMY AND HIS SON AUSTIN, A VERY TALENTED SINGER.





Courtesy of TMB.

TOMMY UND SEIN SOHN AUSTIN, EIN SEHR TALENTIERTER SÄNGER.


AUSTIN

USUALLY

BREAKS

THE HEARTS

OF MANY

GIRLS,

HERE IS

ANOTHER

"VICTIM".

NORMALERWEISE IST AUSTIN DER HERZENSBRECHER BEI MÄDCHEN,


HIER HAT ER EIN ANDERES "OPFER".




Tommy remains active in the music business. He has played guitar or bass on over 6500 recording sessions.

All of this is good enough for Tommy Allsup, who has few regrets. "I never really wanted to be a big star, I figured I'd leave that to someone else."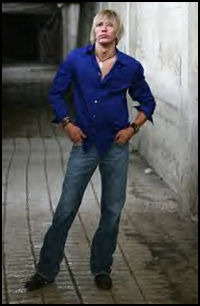 AUSTIN ALLSUP HAD HIS DEBUT AS A
SINGER ON THE CD "FOR THE LOVE
OF BUDDY".



HIS FIRST OWN CD "ETERNITY" WAS
ABSOLUTELY FABULOUS.

AUSTIN DEBUTIERTE AUF DER CD "FOR THE LOVE OF BUDDY".

SEIN ERSTES EIGENES ALBUM "ETERNITY" WAR GENIAL.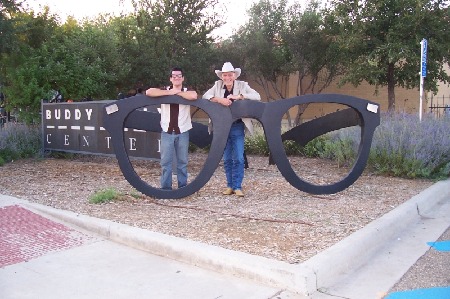 TOMMY WITH JOHNNY ROGERS IN FRONT OF THE BUDDY HOLLY CENTER IN LUBBOCK DURING THE CELEBRATIONS OF BUDDY'S 70TH BIRTHDAY.

SMALL PEOPLE, BIG GLASSES.

TOMMY UND JOHNNY ROGERS VOR DEM BUDDY HOLLY CENTER IN LUBBOCK

TEXAS WÄHREND DER FEIERN ZU EHREN VON BUDDY'S 70. GEBURTSTAG.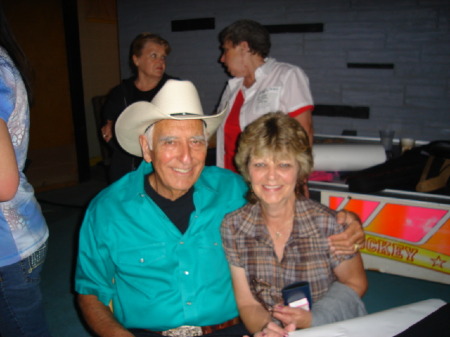 Tommy and a fan in Crystal Rock - 2008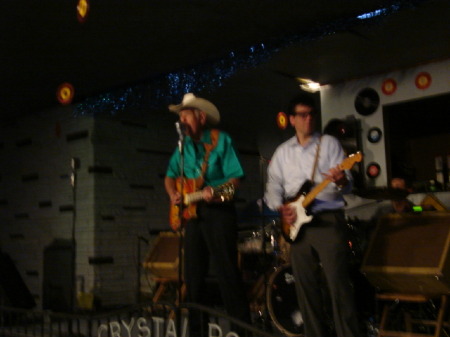 Auf der Bühne in Crystal Rock mit Johnny Rogers - 2008

THANX A LOT, TOMMY ! YOU LICENSED ALL

PHOTO AND TEXT MATERIAL FOR MY SITE BY WRITTEN PERMISSION

(Except otherwise mentioned.)