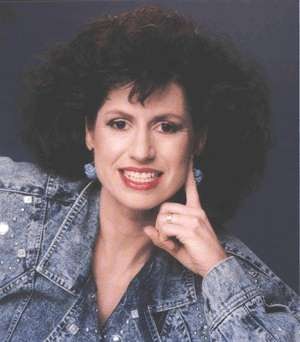 Born and raised in

Lubbock, Texas,

Sherry was

inspired

by her legendary

uncle,

Buddy Holly.

Sherry wurde in Lubbock, Texas, geboren und wuchs dort auf.

Ihr legendärer Onkel Buddy Holly hat ihr viel mit auf den Weg gegeben.



Hi Everyone



I am introducing my newest tile mural. Handpainted portrait glazed tile

with venetian glass tile border signed by me, called "Rock a bye my Baby"

#1 of 35 limited edition.

The size is 16 1/2" X 22" framed. My Dad Larry said, "It's the best

drawing that I have seen of Buddy". Such an honor to have my Dad

say that. This one is $450.00 framed plus s/h. It's ready to go

and ready to sale.

Hope all is well your way.



From Texas, Sherry Holley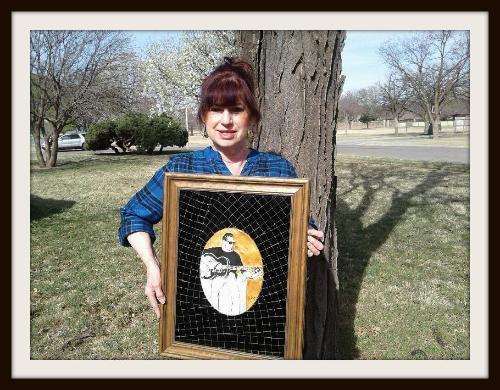 Sherry Holley


Hi everyone,

Just wanted to let you know about my most recent tile mural I made.

It is called "Rave On Buddy".

It is a limited edition and this one is #1 of 100.

This on sells for $419.00 plus s/h.

Please see attachments.

Hope all of you are doing well.



From Texas,



Sherry Holley


Hi everyone, This is my latest tile mural (Limited Edition)

called "American Pie"

This is No.1 of 100. the size is 15" X12" framed.

This is a special edition selling for $349.00 plus s/h.

This one is ready to sell now. Hope all of you are well.



From Texas,



Sherry Holley

6th of June, 2013


Dear Friends.



I am sending you an e-mail regarding tile mosaics I have done. "Tribute to Charles Hardin Buddy Holley" is 21" tall and 17" wide. My Uncle Travis's granddaughter Betsy Johnson designed this art work. I am doing limited special editions of these. The price Framed is $549.00 plus s/h.

"African Sunset" is $375.00 framed plus s/h.



Just to let you know that I have a gig at MSRA "Back to 50's' Minnesota Fairgrounds on Friday June 21, 2013. Richie Lee and The Fabulous 50's will be backing me up. They will also be doing their own show that day. They are totally fabulous!!



From Texas,



Sherry Holley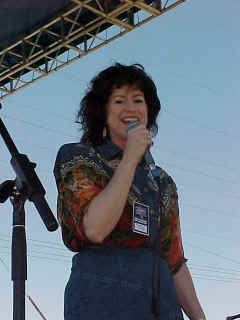 She's the daughter of Larry Holley, Buddy's brother and was privy to family outings involving Buddy.


She has many fond memories of Buddy and now continues the Holly legacy with her own music career.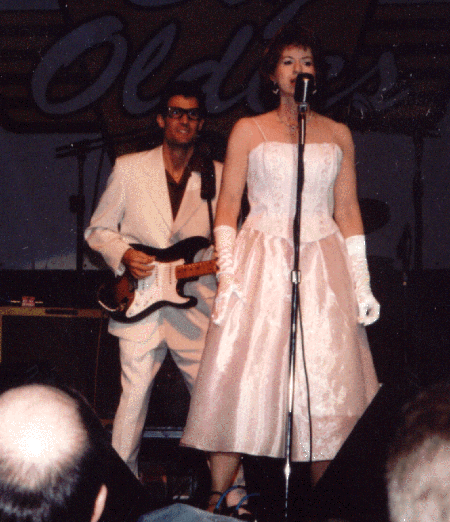 Sie ist die Tochter von Larry Holley, Buddy's Bruder und nahm an Familientreffen mit Buddy teil.


Sie hat viele Erinnerungen an Buddy und setzt nun das Holly Vermächtnis mit ihrer eigenen Musikkarriere fort.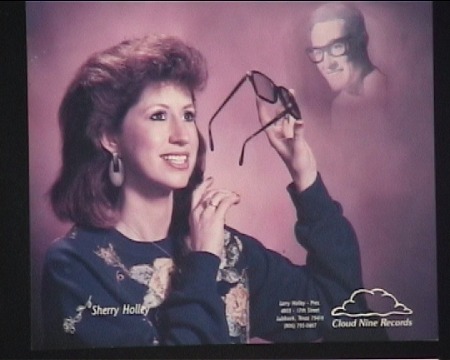 Her desire for singing and writing songs began at the age of thirteen.

She has written country, gospel and blues songs and released a CD entitled, "Looking Through Buddy's Eyes."

This release contains her original composition,


"The Cost of Loving You".

Ihr Wunsch, zu singen und Lieder zu schreiben, begann im Alter von 13 Jahren.

Sie hat Lieder der Musikrichtungen Country, Gospel und Blues geschrieben und

eine CD herausgebracht mit dem Titel "Looking Through Buddy's Eyes".

Auf dieser CD ist auch ihre Originalkomposition "The Cost of Loving You".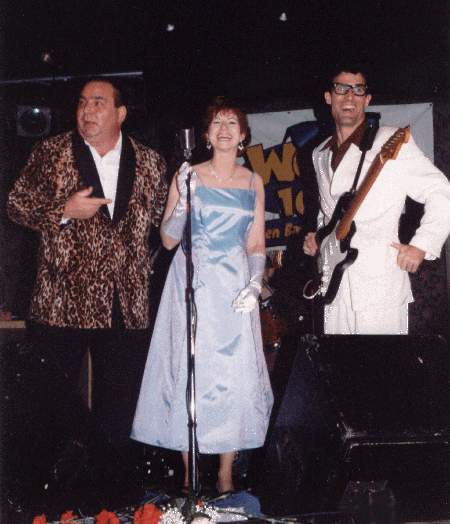 She has performed on shows with Bo Diddley, Del Shannon, Carl Perkins, Bobby Vee, Don McLean, The Fireballs and others.



Sherry toured with John Mueller, J.P. Richardson Jr., Ray Anthony, and

Tommy Vee performing on the Winter Dance Party Tour of 2002.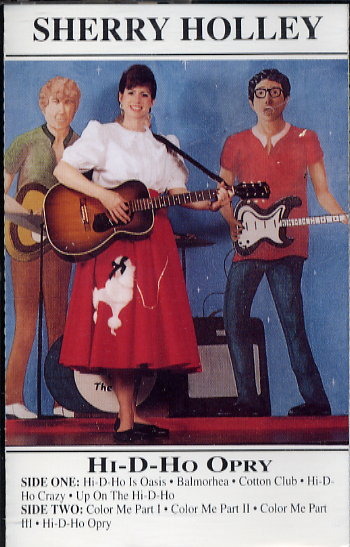 Sherry Holley: HI-D-HO OPRY



Sie trat auf bei Veranstaltungen mit Bo Diddley, Del Shannon,

Carl Perkins, Bobby Vee, Don McLean, The Fireballs und anderen.

Im Jahr 2002 war sie Teilnehmerin der WINTER DANCE PARTY TOUR

mit John Mueller, J.P. Richardson jr., Ray Anthony und Tommy Vee.


Sherry has also performed and recorded in Nashville, Tennessee.

She also has released a CD entitled "Santa Fe Lights" and a gospel CD entitled "Don't be Left Behind".





Sherry hat in Nashville Studioaufnahmen gemacht und ist dort aufgetreten. Sie hat eine CD herausgebracht mit dem Titel "Santa Fe Lights" und eine Gospel CD mit dem Titel "Don't be Left Behind".




"Don't be left behind", her Gospel CD

Sherry Holley is versatile in singing rock n' roll, country, blues and

gospel songs. She even has the Holly trademark "hiccup" in her

singing when appropriate.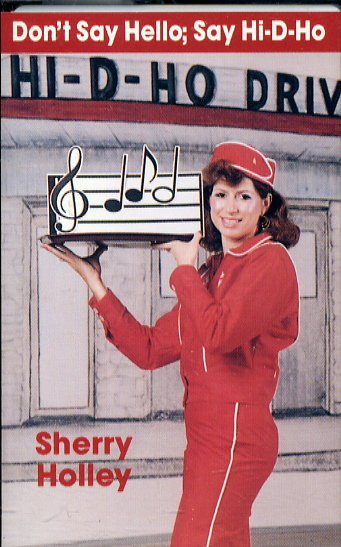 Sherry Holley

Sherry Holley ist dahingehend vielseitig, dass sie gleichermassen Rock 'n' Roll, Country, Blues und Gospel Songs singt. In ihrem Gesang hat sie sogar das Holly Markenzeichen "Schluckauf", wenn es angebracht ist.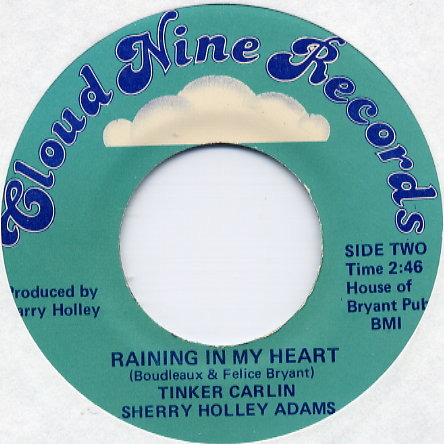 Sherry Holley and Tinker Carlen with RAINING IN MY HEART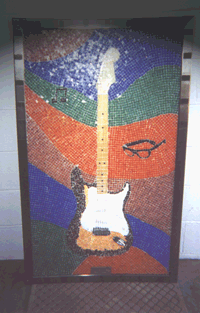 On the side, Sherry makes tile mosaics


of her Uncle Buddy in portrait form


and silhouette form and also makes


tile mosaics of Buddy's famous guitars.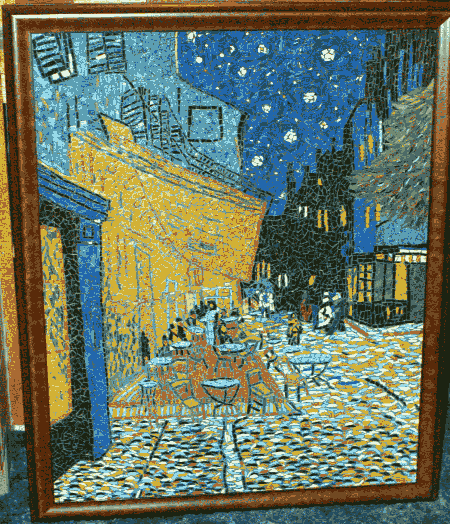 She is a fan of

Vincent Van

Gogh and

does tribute

tile murals of

"Café at

Night" and

"Starry Starry

Night".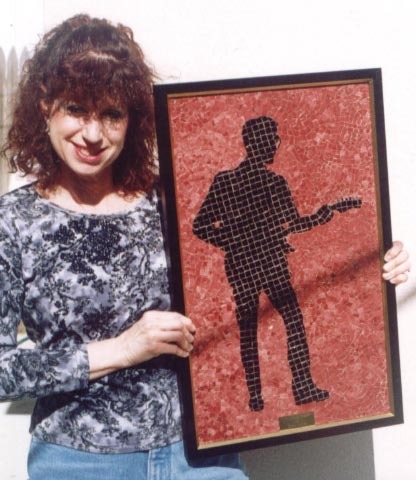 Neben dem Gesang pflegt Sherry noch ein anderes Hobby:

Sie fertigt Fliesen Mosaiken von ihrem Onkel Buddy in Form von Porträts oder Silhouetten und sie macht auch Mosaiken von Buddy's berühmten Gitarren.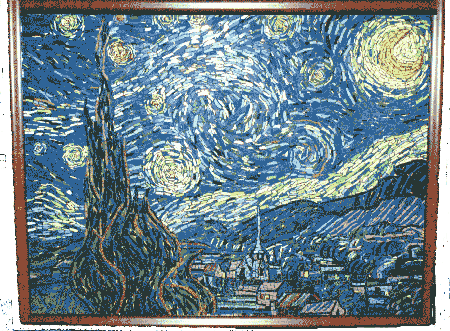 Sie ist ein Fan

von Vincent

Van Gogh.

Sherry fertigt als Tribut an diesen grossen Künstler Mosaiken von


"Cafe at Night" und "Starry Starry Night".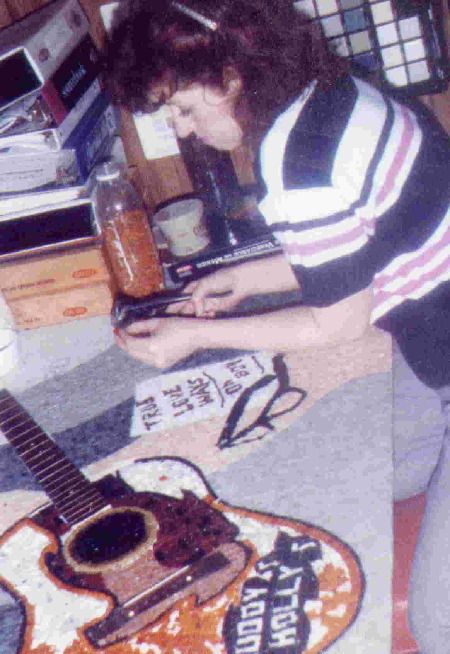 " I was working on one of my Buddy guitar murals in the Holley Tile Co."

"Hier arbeite ich in dem nicht mehr existierenden Gebäude der Holley Tile Co. an einer meiner Buddy Gittarren Mosaiken."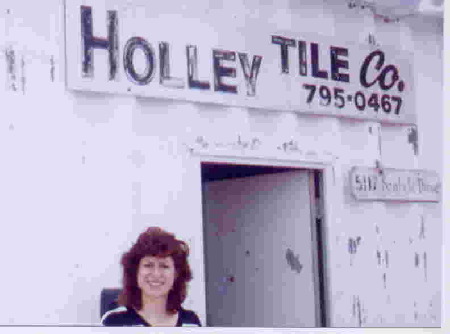 This one is of Holley Tile Co. The building no longer exits as the city tore it down to build a highway. Das Gebäude, vor dem Sherry steht, wurde wegen eines Strassenbaus abgerissen.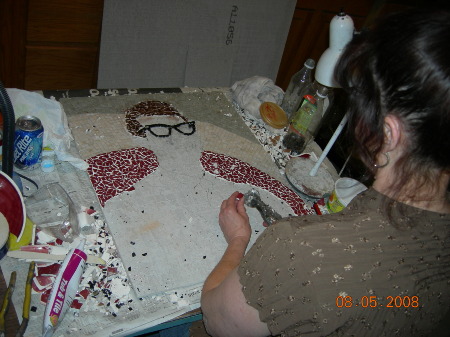 3 new pics from August, 2008 taken by Sherry's husband. Hier sind 3 neue Fotos aus August 2008, aufgenommen von Sherry's Ehemann.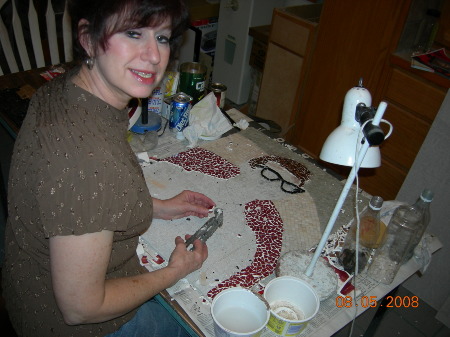 Sherry is working on a new tile mural for a German Buddy Holly fan, Christian Belusa from Dillingen.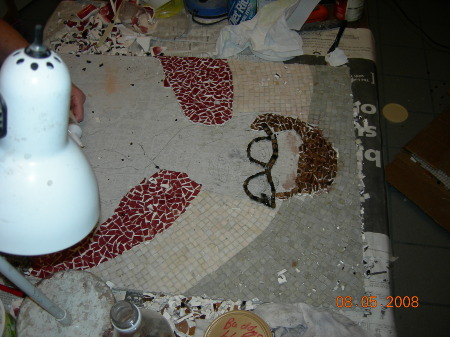 Sherry arbeitet an einem neuen Mosaikbild für einen deutschen Buddy Holly fan, Christian Belusa aus Dillingen.

Everybody knows "HOLLY's HOUSE, A Family Album".

Time to release a No. 2 CD in the summer of 2006.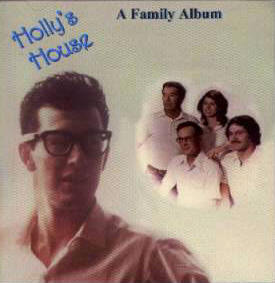 HOLLY's HOUSE, A Family Album, ist sicherlich fast allen Fans bekannt, ich habe beide Versionen, Vinyl und CD, die sich inhaltlich unterscheiden.

Nun ist im Sommer 2006 endlich die Ausgabe Nr. 2 erschienen,

die sich in der Schreibweise von der Nr. 1 unterscheidet.

Diesmal wird der Name "HOLLEY" geschrieben.



In diesem Album sind Lieder enthalten von Larry Holley, Sherry's Vater, Travis Holley, ihrem Onkel, und von ihrem Mann, Tommy Scales. Natürlich ist Sherry Holley auch dabei.

HERE IS THE NEXT ONE, OUT IN THE SUMMER OF 2006.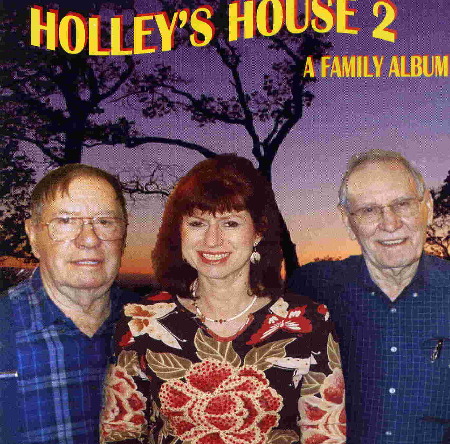 From left to right: Buddy Holly's brother Larry Holley, his daughter Sherry and Buddy's other brother Travis. These good old boys accompanied by Sherry present a double CD worth to listen to. On disk 2 you can listen to 3 Buddy Holly songs.

Oben von links nach rechts:

Buddy Holly's Bruder Larry, dessen Tochter Sherry

und Buddy's anderer Bruder Travis.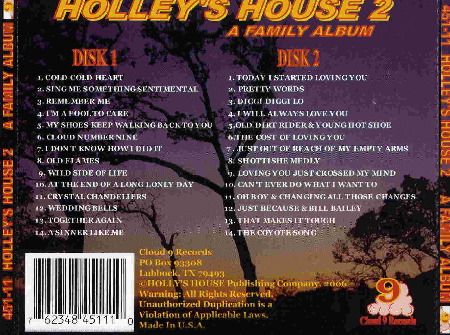 Die beiden "alten Jungs" präsentieren mit der Hilfe von Sherry eine Doppel-CD, die es lohnt, anzuhören. Auf der Disk 2 gibt es unter anderem 3 Buddy Holly Titel.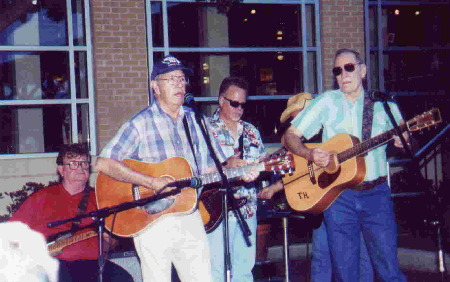 Larry and Travis Holley performing in the Buddy Holly Center in Lubbock TX. Accompanied by Tinker Carlen (in the red shirt), an excellent guitar player.

Buddy Holly's Brüder Larry und Travis bei einem Auftritt im Buddy Holly Center in Lubbock, Texas, Buddy's Heimatstadt. Begleitet werden sie von Tinker Carlen im roten Shirt, einem ausgezeichneten Gitarristen.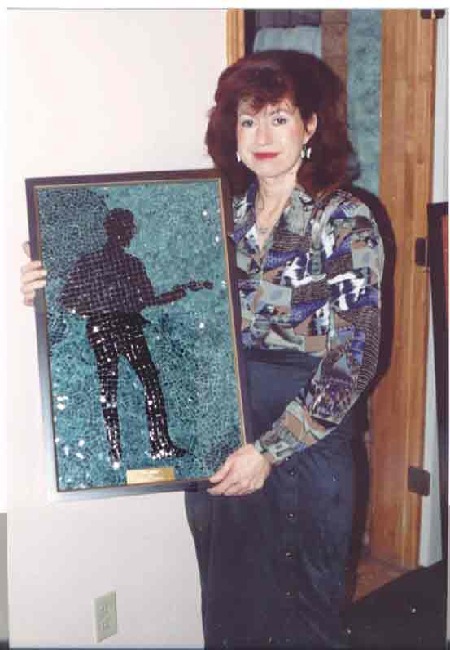 Sherry Holley's tile mural "WISHING".

Kunst von Sherry: "WISHING"

Und hier ist ein Scan eines DIN A4 Fotos ihrer Plattenfirma mit Originalautogramm (kein Faksimile), das ich gerne hier präsentiere.

Das haben nicht viele.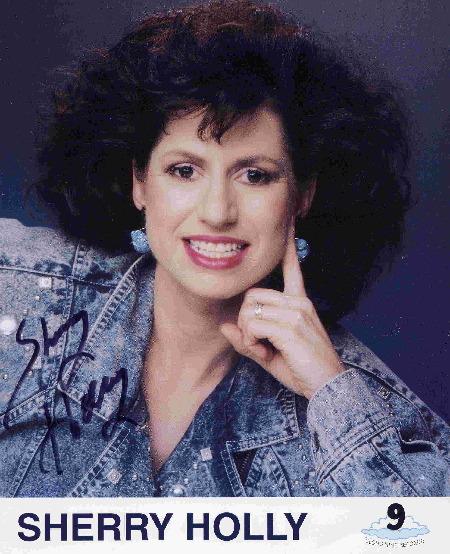 Promo photo with original autograph.

" LONESOME TEARS "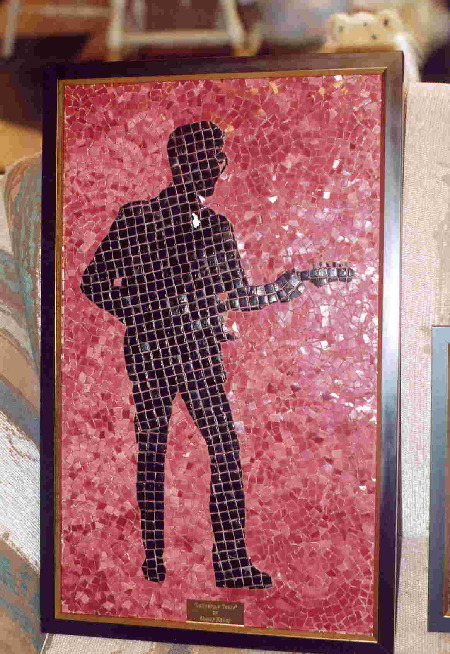 Sherry stellt bemerkens- werte Kunst für Sammler her. Einer meiner Freunde hat solch ein Kunstwerk erworben und ist glücklich damit.


REMEMBERING MY UNCLE BUDDY



Meine Erinnerungen an Onkel Buddy


Buddy was an inspiration to me as I was growing up. He used to carry me around as a baby and would sing to me. I thought of him more so as an uncle than as a singer while I was growing up.



An Onkel Buddy habe ich noch starke Erinnerungen. Als ich ein Baby war, trug er mich herum und sang mir immer was vor. Als ich aufwuchs, war er für mich mehr ein Onkel, weniger ein Sänger.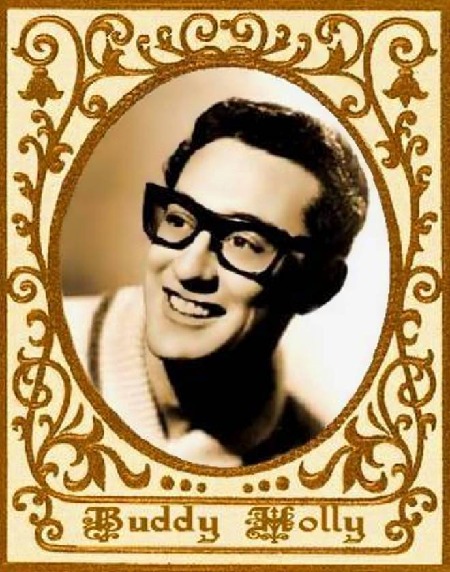 My heart was broken and I cried all day when I found out about the plane crash.


Mein Herz brach und ich weinte jeden Tag, als ich von dem fürchterlichen Flugzeugabsturz erfuhr.



Buddy and Maria Elena had given me a (Lady) doll the Christmas before He got killed. I still remember the time and I still have the doll.



Buddy und Maria Elena schenkten mir zu Weihnachten vor seinem Tod eine Puppe (weiblich). Daran erinnere ich mich mich noch immer und diese Puppe habe ich bis heute.

Then, I remember the time that Buddy and The Crickets dug a storm cellar in my parent's back yard. They worked real hard all day, and my Mother prepared them a nice meal at the end of the hard day.



Ich erinnere mich daran, dass Onkel Buddy zusammen mit den Crickets einen unwettersicheren Keller im Garten meiner Eltern hinter dem Haus aushoben. Sie haben wirklich hart jeden Tag daran gearbeitet. Als kleine Entschädigung und als Dank bekamen sie von meiner Mutter ein wundervolles Abendessen.

I can remember the church we went to had a basement and there were a lot of people at the church at that time. I got lost from my Mother; and Buddy was downstairs in the basement and he helped me find my way to my parents.


DIch erinnere mich daran, dass wir bei Unwetter zu unserer Kirche gingen, denn sie hatte eine Unterkellerung. Das waren damals eine Menge Leute.

Als ich mal von meiner Mutter getrennt wurde, war Buddy da unten in dem Keller und er half mir, meine Eltern wiederzufinden.

Buddy was a Christian and knew Jesus as his Lord and Savior.



Buddy war ein Christ und wusste, dass Jesus sein Gebieter und Heiland war.

For years I would cry when I would see him on the Ed Sullivan Television program that would show a short preview every so often.



Es war immer schrecklich, kurze Einblendunge über seinen Tod bei der Ed Sullivan Show im Fernsehen zu sehen, ich musste jahrelang weinen.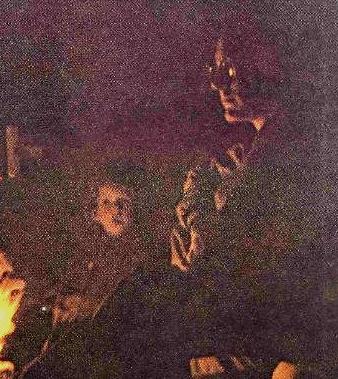 Sherry Holley with her uncle Buddy sitting by the fire. Buddy plays on his guitar. 1955

Courtesy of Sherry Holley.

Sometimes I wonder how things would have been if he had decided to be a tile setter like my Dad and Uncle Travis.



Manchmal denke ich darüber nach, wie sich die Dinge entwickelt hätten, wäre Buddy beruflich meinem Vater und Onkel Travis gefolgt, als Fliesenleger.

I think he might still be alive, but then the music was in his blood and He did what He loved doing best and now I'm sure He's doing just that for the Lord in Heaven.



Ich glaube, er könnte heute noch leben, aber die Musik war eben in seinem Blut und er tat einfach das, was er am liebsten tat. Ich bin eigentlich sicher, dass er das im Moment im Himmel tut. Für den Heiland.

***********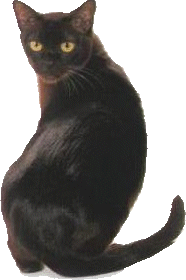 Did you know the Holley's liked cats? Buddy had a black cat when he passed away. The cat's name was Pookie Dee. Buddy's cat was coal black.

His cat jumped out of the window at the bank when my Grandmother Holley and I were there one day, and the cat never came back. I'm sure that cat would have been worth a lot of money.

Wusstet Ihr, dass die Holley's Katzenliebhaber waren?

BUDDY hatte eine schwarze Katze, als er starb.

Der Name der Katze war POOKIE DEE.

Buddy's Katze war kohlrabenschwarz. Seine Katze sprang eines Tages von einer Bank aus dem Fenster, als meine Grossmutter Ella Holley und ich dort waren, sie blieb für immer verschwunden.

Ich bin sicher, dass diese Katze sehr wertvoll war.

Sherry Holley, January, 2006


Lieber Hans Werner,

Der (mein) Körper wird durchströmt und Energien werden freigesetzt.

Die fünfziger Jahre, der Rock & Roll und natürlich Buddy Holly,

streng genommen bist Du jetzt Schuld daran, dass es mir so gut geht.

Tolle Homepage!

Gerdi von der Weser