Buddy Holly lives - Buddy Holly lebt - Buddy Holly vive - Buddy Holly vit - Buddy Holly leeft - Бадди Холли жизнь - Buddy Holly elämää - Buddy Holly ζωές - दोस्त होली जीवन - Buddy Holly kehidupan - Buddy Holly saol - Buddy Holly búpeningur

Ian Higham's Biography

Welcome to my Buddy Holly collection which I am pleased

to share with fellow Buddy Holly fans throughout the world.



From Hans:


This is my good friend and partner in this big project, Ian Higham, sitting in front of the Buddy Holly statue in Lubbock TX.

Deutsche Übersetzung weiter unten !


Showing this would not have been possible without the

great help of Hans and the patience of his family.



Most of the collection is now on the site for you to enjoy.

Be sure to look at Hans site often as new items are

added at regular intervals.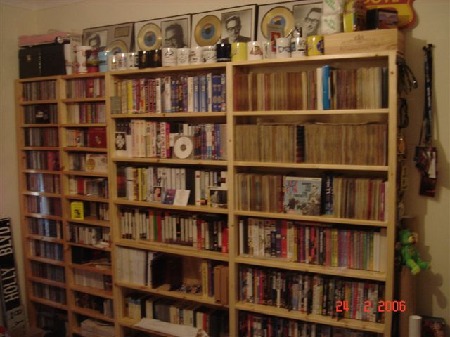 "Holy" ground : Ian's Buddy Room (1)

Große Sammlungen benötigen Platz.

Dies ist eine Ansicht von Ian's "BUDDY - ZIMMER".

Mehr davon auf dieser Seite.

All you see on this site is part of my collection.

I do not have and will never own everything.

Buddy Room (2)

It is just as important to have one Buddy Holly item and to

treasure it as it is to have a large collection.

I was born in 1944 and have been collecting since I first bought

my first EP in 1958. I am lucky to have grown up in the 50's when

this fantastic music began.

My love of Buddy Holly & The Crickets music was immediate and

enjoy it to this day and have formed many friendships as a result

of a hobby that gives me a great deal of interest.

Ian Higham

On leaving secondary school, I enlisted into the RAF. On completion

of service I joined an electronics company eventually training to be

a design draughtsman a career in which I remained till I retired

in 2002.

My good wife Denise knows my passion for my hobby and has

always been very supportive.

I hope you will enjoy looking at my collection.

The main aim is to preserve Buddy Holly & The Crickets legacy

for fans of the future who will not have seen many of these items

for themselves.

Enjoy!

Ian Higham

________________________________________________________________

KURZBIOGRAFIE IAN HIGHAM

Freie Übersetzung 2007 : Hans Werner Finking, all rights reserved.

________________________________________________________________

Willkommen zu meiner Buddy Holly Sammlung, die ich gerne allen

anderen Buddy Holly Fans weltweit zugänglich machen möchte.





Ian

und

seine

Frau

Denise





All dies wäre nicht möglich gewesen ohne die großartige Hilfe

von Hans und die Geduld seiner Familie.

Ein Großteil meiner Sammlung ist nun auf der Webseite zu

Eurer Freude.

Schaut bitte oft auf der Seite von Hans nach, denn Ergänzungen

werden regelmäßig hinzugefügt.

Buddy Room (3)

Alles, was Ihr hier auf dieser Webseite seht, stammt aus meiner

Sammlung. Ich habe nicht alles und dies wird mir auch nie gelingen.





Es ist ebenso wichtig, ein Buddy Holly Sammlerstück zu haben und

es zu hüten, wie eine große Sammlung zu besitzen.





1944 wurde ich geboren, meine Sammlung begann mit dem Erwerb

meiner ersten EP im Jahr 1958. Ich bin glücklich, in den 50'ern

aufgewachsen zu sein, als diese fantastische Musik entstand.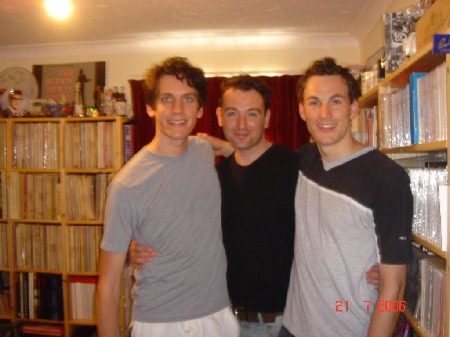 Buddy Holly and Norman Petty impersonators from the BUDDY Musical London Cast visiting Ian's Buddy Room. They were absolutely delighted seeing so many items in good quality.

Meine Liebe zu Buddy Holly & The Crickets war spontan, sie besteht

zu meiner Freude bis heute. Durch sie entstanden viele Freundschaften

auf der Basis eines Hobbys, das auf mich einen großen Reiz ausübt.





Nach dem Besuch der Oberschule wurde ich Soldat bei der Luftwaffe.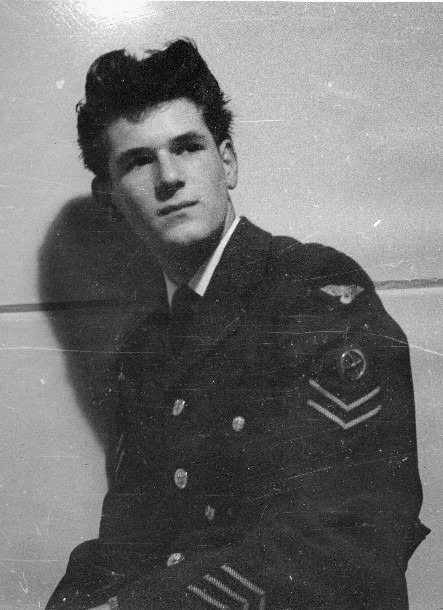 Ian joined the RAF

Nach Beendigung meiner Dienstzeit wurde ich bei einer Elektronikfirma

zum Designzeichner ausgebildet. Diesen Beruf habe ich bis zu meiner

Pensionierung im Jahr 2002 ausgeübt.





Meine gute Frau Denise weiß um meine Leidenschaft für mein Hobby

und hat mich immer sehr dabei unterstützt.

Here are the BUDDY London Cast Buddy's together with Maria Elena Holly, widow of Buddy Holly. You've just seen them in Ian's Buddy Room.

Ich hoffe, es macht Euch Freude, meine Sammlung zu betrachten.

Es ist mein Hauptanliegen, das Vermächtnis von Buddy Holly & The

Crickets auch für zukünftige Fans, die wohl sonst nicht viel davon zu

sehen bekommen würden, zu bewahren.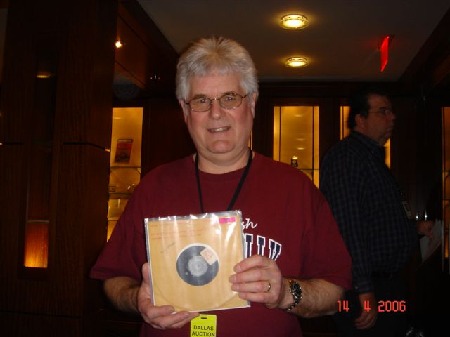 IAN HIGHAM in Dallas TX





Viel Freude damit !



Ian Higham


Hallo Ian !

Als Betreiber dieser

Fanseite kann ich

mich nur bedanken

ohne Ende für

dieses gelungene

Projekt.




Hans : THANX, Ian ! ! !
| | |
| --- | --- |
| | |
| KEEP ON SHINING ON | |
Buddy Holly lives - Buddy Holly lebt - Buddy Holly vive - Buddy Holly vit - Buddy Holly leeft - Бадди Холли жизнь - Buddy Holly elämää - Buddy Holly ζωές - दोस्त होली जीवन - Buddy Holly kehidupan - Buddy Holly saol - Buddy Holly búpeningur