| | |
| --- | --- |
| | |
| | Buddy Holly |
| | |
| --- | --- |
| | |
| | Vinyl 4ever |
Records from EEC now the EU are mainly of unknown origin and

are usually unauthorized products.


Where two similar covers are shown it is because they are

different pressings, with either differences on the rear cover or

labels on the record.
Buddy Holly LP - EEC or EU

VINYL IS BACK !! BLACK ROOSTER ROO68002 140gr virgin vinyl LP.


Limited to 500 copies. EU April 2014

Buddy Holly LP - EEC or EU

VINYL IS BACK !! BLACK ROOSTER ROO68002 140gr virgin vinyl LP.
Limited to 500 copies. EU April 2014

Buddy Holly LP - EEC or EU

WAX TIME 771850 180 gram VINYL LP. EU 2013

Buddy Holly LP - EEC or EU

WAX TIME 771850 180 gram VINYL LP. EU 2013

Buddy Holly LP - EEC or EU

VINYL PASSION VP80074 EU 2016


This LP is still in shrink wrap hence mottled appearance on rear picture


Buddy Holly LP - EEC or EU

VINYL PASSION VP80074 EU 2016


This LP is still in shrink wrap hence mottled appearance on rear picture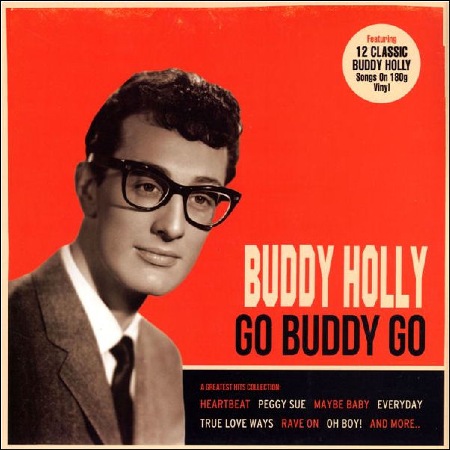 Buddy Holly LP - EEC or EU

Delta Music N 79 020 EU (Germany) 180 Gram vinyl LP 2016

Buddy Holly LP - EEC or EU

Delta Music N 79 020 EU (Germany) 180 Gram vinyl LP 2016

| | |
| --- | --- |
| | |
| | Keeping the memory alive ! |
| | |
| --- | --- |
| | |
| | GUESTBOOK |