| | |
| --- | --- |
| | |
| | BUDDY HOLLY FOREVER |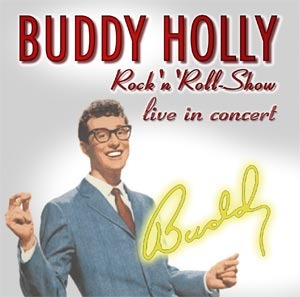 Dies ist die grandiose CD mit der Liveaufnahme der Buddy Holly Rock 'n' Roll Show, aufgenommen am 18.02. 2005 im Theater Altenburg, Grosses Haus. Weitere Infos, Tourtermine und Booking unter www.buddyholly.de


Unter der Adresse kann man auch die CD erwerben, die ich voriges Jahr mit Originalautogrammen der ganzen Truppe bekam. Hört sich bärig gut an, wenn man die insgesamt 19 Titel hört.

Buddy Holly lives in Germany. My German buddy Rainer Koschorz, who

was the first continental European singer of Buddy in the Musical "Buddy",

is sometimes touring with the Musical "Buddy"and sometimes with the

Buddy Holly Rock 'n' Roll Show, a great singer and a great band !

Rainer is the only one without a tie.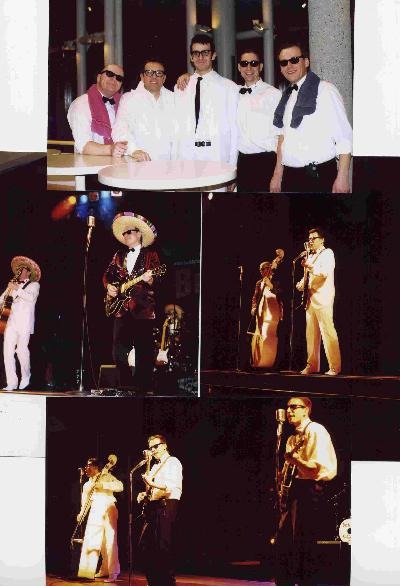 Der in der Mitte ist übrigens mein Freund Christian, echter Sammler von allem über Buddy Holly genau wie ich, aber mit einer nicht zu leugnenden Ähnlichkeit mit unserem gemeinsamen Idol.
Darunter einige Szenenfotos.



Rainer kenne ich persönlich seit 2004, da trat er mit dem Musical in Iserlohn auf.

2005 habe ich ihn bei der nächsten Tournee in Dortmund gesehen.

Rainer Koschorz und ich 2004 in Iserlohn vor dem Parktheater auf der Wilhelmshöhe nach der Aufführung des Musicals "Buddy", in dem Rainer die Rolle des Buddy Holly lebte.

Der Saal war ausverkauft, die Stimmung blendend. Darsteller und Besucher

gaben gemeinsam ihr Bestes, um daraus einen gelungenen Abend zu machen.

Rainer on stage in the musical "Buddy", that's on tour in Germany in 2006 again.

Here you see some photos from the show, an autographed photo from my

collection and 2 shots from the band after the show together with my

friend Christian, ardent Buddy fan like me and looking a little bit like Buddy.

Ein Autogramm von jedem Mitglied der Band und eine

persönliche Widmung befinden sich in meiner Sammlung.



Band members:


RAINER KOSCHORZ (Leadvocal, Guitar, Sax, Backingvocal) -

JENS HOLM (Leadguitar, Banjo, Backingvocal and Leadvocal) -

UWE PLOCIENNIK (Drums, Percussion, Backingvocals) -

DIRK POSNER (Doublebass, Backingvocal and Leadvocal).


Natürlich komme ich hier nicht umhin, aus meiner Sammlung

einen Scan der Vorderseite der CD mit Autogrammen und natürlich

auch der Rückseite zu zeigen.



Da sind 19 Titel drauf, nicht nur von Buddy Holly.

Auch z.B. "Rock around the clock", "Speedy Gonzales",

"Let's twist again", "See you later, alligator" und weitere

Songs von damals.

"La Bamba" darf natürlich auch nicht fehlen. Gut gemacht,

man kann die tolle Stimmung im Saal in Altenburg hören.



My buddy Rainer is not only a singer and an actor, he can dance, as well.


Looks great dancing to Buddy's music.

(With a very nice female partner )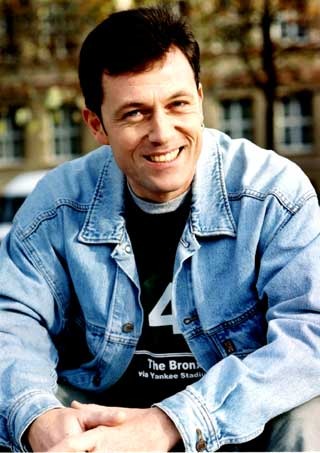 RAINER KOSCHORZ

THE GERMAN BUDDY

| | |
| --- | --- |
| | |
| | N E V E R F O R G O T T E N |