My Buddy Holly Trail - 2009 (8) - Hans Wessels' Fan Report

| | |
| --- | --- |
| | |
| | Buddy Holly Fan Hans Wessels |
Hans Wessels uit Nederland had een droom die werkelijkheid werd.


In 2009 reisde hij naar al die plaatsen, die verbonden zijn met


Buddy Holly. Zie zijn fabelachtig foto verslag.





All photos © 2009 Hans Wessels, NL - Mierlo



For exclusive use on www.buddyhollylives.info only !



All rights reserved.
| | |
| --- | --- |
| | |
| | BUDDY HOLLY |

Meine Buddy Holly Rundreise - 2009 (8) - Hans Wessels' Fotobericht

Lubbock Texas


Buddy's Grab - Buddy's Grave

Hans Wessels visited Buddy's grave twice - Hans war 2 x an Buddy Holly's Grab

City Of Lubbock Cemetery, April 2009

60,000 graves - Der Friedhof in Lubbock ist einer der größten in ganz Texas.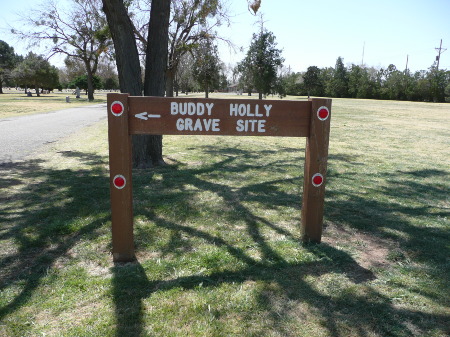 A wooden 'helper' for the Buddy Holly fans.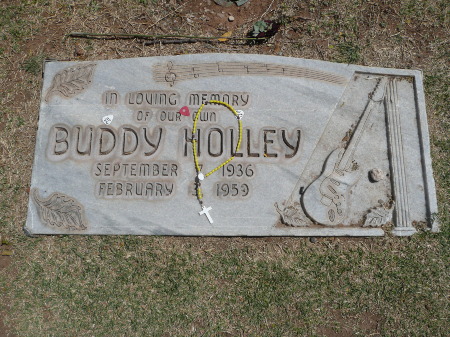 Buddy's grave in April 2009

The grave of Buddy Holly's father, Lawrence O. Holley

The grave of Buddy Holly's mother, Ella P. Holley

Buddy, Lawrence, Ella Holley's Graves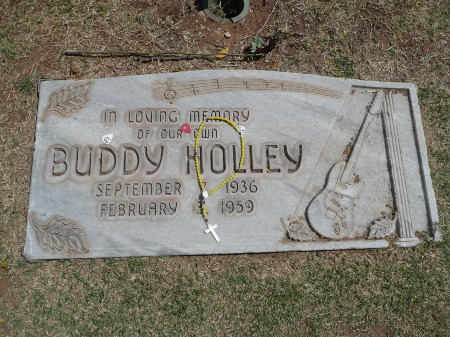 Buddy Holly's Grave in the April sun - Auf dem Grab liegen ein Rosenkranz und ein Plektrum, Fans haben Buddy ihre Referenz erwiesen.

THE MOST AFFECTING MOMENT FOR A BUDDY HOLLY FAN

Hans Wessels an Buddy Holly's Grab - April 2009 - Lubbock Texas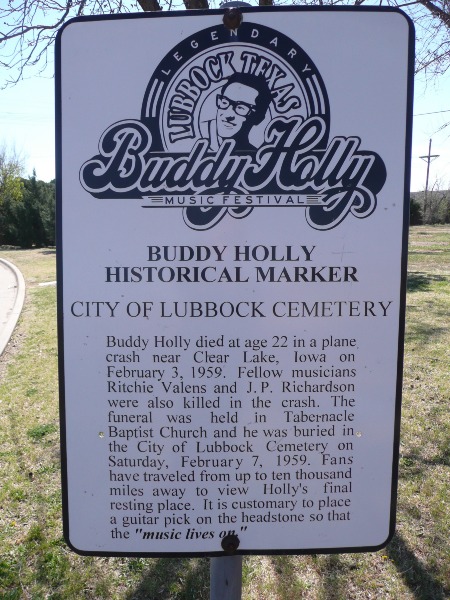 Buddy Holly Historical Marker - City Of Lubbock Cemetery

Buddy's Grab in der Sonne mit einigen Blumen. Der Rasen ist ob der Jahreszeit noch nicht so weit.

Cactus Theater Lubbock Texas

1812 Buddy Holly Ave Lubbock, Texas 79401

Das Cactus Theater in Lubbock. Ein historischer Ort, verbunden mit dem Namen Buddy Holly. Hier wurde das Musical 'BUDDY - Die Buddy Holly Story' aufgeführt.

About the sidewalk at the Cactus Theater :

THE STREETS OF HEAVEN ARE PAVED WITH ROCK 'N' ROLL

A SIDEWALK IN LUBBOCK IS PAVED WITH BUDDY HOLLY SONGS

Die Straßen des Himmels sind gepflastert mit Rock'n'Roll

Der Bürgersteig am Cactus Theater Lubbock mit Buddy Holly Songs

MODERN DON JUAN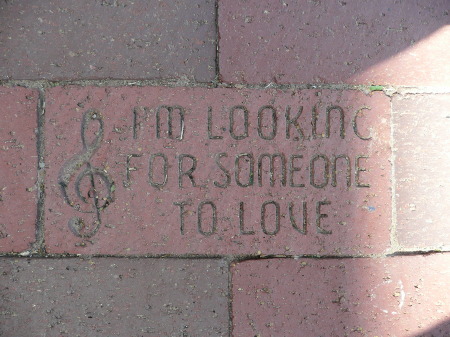 I'M LOOKING FOR SOMEONE TO LOVE

Eine bleibende Erinnerung an Buddy Holly sind die Pflastersteine, die eingefügt

wurden mit einigen Titeln seiner Songs, die unvergessen sind bei den Fans.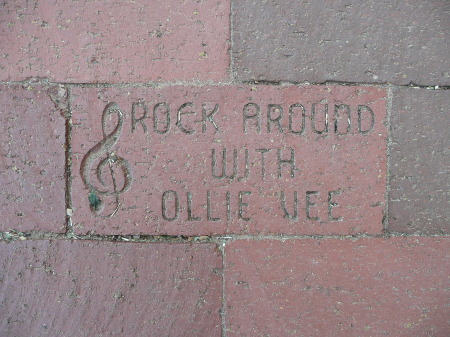 ROCK AROUND WITH OLLIE VEE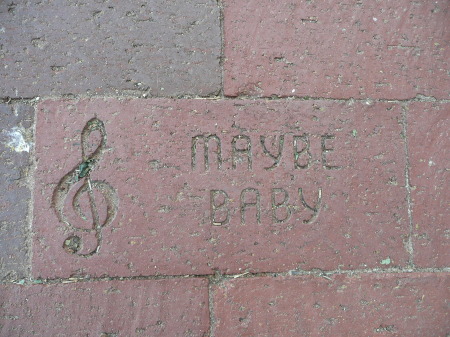 MAYBE BABY

RAINING IN MY HEART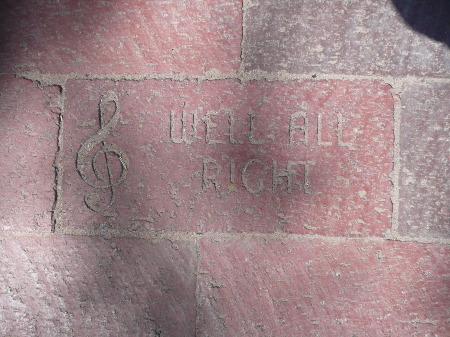 WELL ALL RIGHT

| | |
| --- | --- |
| | |
| | LEGENDS NEVER DIE |