Ian Highams 2008 impressions of his trip to the USA

Kurzberichte von Ian Higham, der Clear Lake und NY besuchte.

Ritchie Lee (17) Tony Marsh (Liverpool) Tommy Allsup & Jerry Naylor prepare for action!

Das Bild oben ist aus Clear Lake von den FIFTIES IN FEBRUARY;

ab hier geht es weiter mit der nächsten Station der

USA-Reise von Ian Higham und seiner Frau Denise.

Ian Higham & Paul King outside the Pythian Temple New York. This was where Buddy recorded the string sessions. It is now exclusive apartments.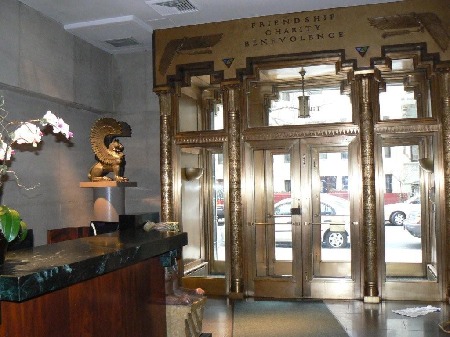 The inside foyer of the magnificent Pythian Temple building.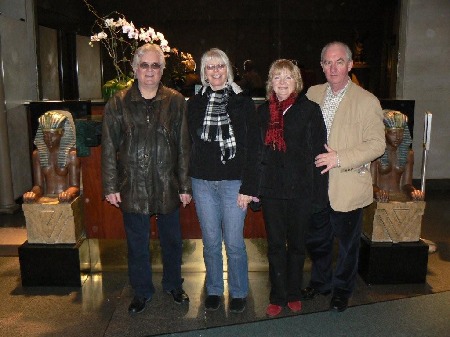 Ian & Denise Higham, Dot & Paul King inside the foyer of the Pythian Temple which still retains the original artifacts.

Ian Higham out side Buddy's New York apartment. The apartment is the fourth one up on the right.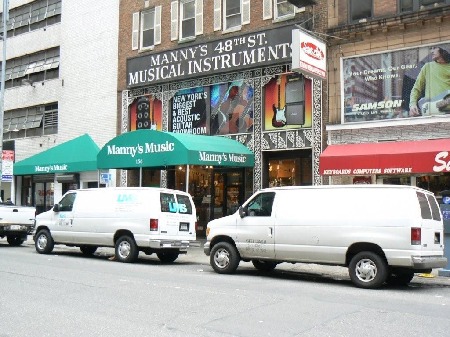 Manny's music store New York where Buddy shopped.

In diesem Musikladen in New York kaufte Buddy ein.

| | |
| --- | --- |
| | |
| | Keeping the memory alive. |
| | |
| --- | --- |
| | |
| | Have a long look ! |