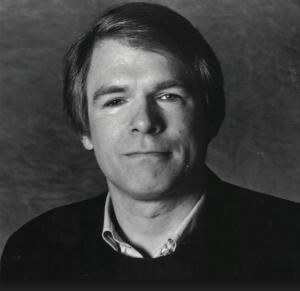 GARY THEROUX
I'm Gary Theroux, the Emmy nominated and Billboard award-winning

writer-producer of the 52 hours "History of Rock 'n' Roll." (Check me

out on Wikipedia.) Over my 20 years run as the Music & Entertainment

Editor of Reader's Digest, I licensed quite a few Buddy Holly and The

Crickets tracks for inclusion in various RD direct mail albums. I have

just begun work on a TV special for 2018 which will salute key hitmakers

of the 1955-69 era via TV and film performances, audio interviews and,

most notably, home movies of the stars taken by fans – fans who will

be paid for the use of their color silent 8mm of 16mm film footage.

Do your or any of your followers have such footage of Buddy Holly & the

Crickets?

If so, contact me at poprecordresearch@earthlink.net

I can also be reached at (203) 847-3085.
Yes, it is still relevant. Buddy Holly is among the key 1955-69 artists we

plan to salute in our 90 minutes television special for A&E or HBO. So

far we have assembled the following elements with which to salute

Buddy: His performances of "Oh Boy," "Peggy Sue" and That'll Be The

Day" on "The Ed Sullivan Show," a few minutes of Norman Petty's home

movies plus audio interviews with Buddy conducted by Red Robinson and

Alan Freed.

We are still looking for any additional home movies of Buddy and the

Crickets plus any footage related to the plane crash with which we can

use to illustrate that part of the story.


By the way -- does anyone know what happened to Bill Grigg's Buddy

Holly archives?



All the best,

Gary Theroux

"The History of Rock 'n' Roll"
I do hope that some of you can help Gary. Please contact him a.s.a.p.

Best wishes

HANS, editor


| | |
| --- | --- |
| | |
| | Ian Higham's huge Buddy Holly & The Crickets Collection |
| | |
| --- | --- |
| | |
| | IAN HIGHAM |

Hello, my friends and comrade music-lovers.


More than 2 years of targeted research here and there,

as time permitted, went into my putting together this

list of recorded songs, along with their titles and artists.






Incl. songs about the crash, the 3 Stars and songs mentioning the

3 Stars or dedicated to the 3 Stars. This list is incomplete; I'm

quite sure that nobody has the total knowledge. Please contact

me for any addition !







8 PAGES ! ! !


You start with page # 1 and then click on NEXT

to continue with page # 2 and so on . .

E N J O Y !







The information on these pages is presented for educational and research purposes only. As it deals with a historical subject, specific items of information are necessarily derived from many other sources.

I, Hans, have attempted to give those sources the credit due them.

However, the combination, layout and presentation of the information is original, copyrighted and may not be copied or reproduced in any form or medium without the written permission of the author.

Anyone who feels that any item in these pages may have inadvertently breached their own copyright should advise the author at the e-mail address mentioned below so that appropriate remedial action can be taken.

| | |
| --- | --- |
| | |
| | This is not a link ! |
The content of my website has been compiled with meticulous care and to the best of my knowledge. However, I cannot assume any liability for the up-to-dateness, completeness or accuracy of any of the pages. My website contains links to the websites of third parties ("external links"). As the content of these websites is not under my control, I cannot assume any liability for such external content. In all cases, the provider of information of the linked websites is liable for the content and accuracy of the information provided. At the point in time when the links were placed, no infringements of the law were recognizable to me. As soon as an infringement of the law becomes known to me, I will immediately remove the link in question. The content and works published on this website are governed by the copyright laws of Germany. Any duplication, processing, distribution or any form of utilisation beyond the scope of copyright law shall require the prior written consent of the author or authors in question.
If you should be interested to visit my 2nd Buddy Holly

website, here is the banner with the link.



- Up to date 26 pages, work in progress. -