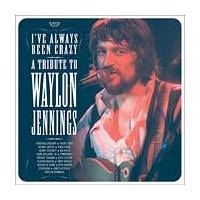 June 15th, 1937




- February 13th, 2002

Special thanks to MCGuire Photography for the written permission to publish this professional Waylon Jennings photo on my website ! Have a look at this above mentioned website, please. It's worth to have a look at.

Special thanks to MCGuire Photography for the written permission to publish this professional Waylon Jennings photo on my website ! Have a look at this above mentioned website, please. It's worth to have a look at.

Waylon Arnold Jennings was born in Littlefield, Texas.

LITTLEFIELD

Buddy Holly and Waylon Jennings met first in 1954. Waylon was a DJ in Lubbock, Texas. In 1958 Buddy and Waylon recorded songs together, that were released after Buddy's death: "Jole Blon" and "When Sin Stops (Love Begins)".

In about 50 years he recorded about 60 albums and was 16 times on top of the country charts with a single.

Waylon got 2 Grammy awards and in October 2001 he entered the Country Music Hall of Fame.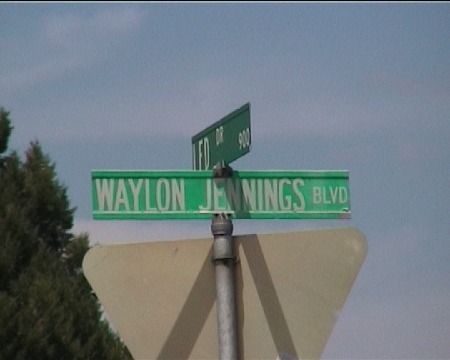 WAYLON JENNINGS BLVD

He was married and divorced 3 times before Jessi Colter.

Ended a 20-year cocaine addiction in 1984. "I did more drugs

than anybody you ever saw in your life."

"Some people have their music. My music has me."

Waylon accompanied Buddy on bass guitar on his last tour.


- Waylon, Buddy, Tommy. WDP 1959 -

Waylon, Buddy, Tommy.

Buddy Holly persönlich suchte sich Waylon Jennings für seine Tour Anfang 1959 aus, die schicksalhafte "Winter Dance Party Tour". Waylon konnte die Bassgitarre spielen, aber er brauchte etwas "Nachhilfe", die bekam er vom ältesten und erfahrensten Teilnehmer der Tour, Tommy Allsup, der Waylon auf die Schnelle in einem sogenannten Crash-Kurs das beibrachte, was man wirklich auf solch einer Tour braucht, um auf der Bühne eine gute Figur abzugeben. Inzwischen ist Waylon schon mit Buddy im Himmel vereint.

Er hatte ein wildes Leben. Mit 14 schon DJ, nach dem Tod von Buddy 2 Jahre Trauerphase. 4 Ehefrauen. 20 Jahre abhängig von Kokain. Tagesrationen im Wert von bis zu 1500 Dollar. Nach eigener Aussage hat er soviel Stoff zu sich genommen wie niemand anders sonst.

Dennoch: Grosse Erfolge als Sänger, 16 x Nummer 1 in den Charts.

Als "Outlaw" mit Willie Nelson ganz oben auf der Leiter des Erfolges.

"Luckenbach, Texas" war einer seiner Supersongs.

Er erhielt 2 Grammys. Veröffentlichte in einem Zeitraum von über 50 Jahren mehr als 60 Alben. Es gibt noch viel mehr, denn in Erinnerung an ihn gibt es auch viele Sampler.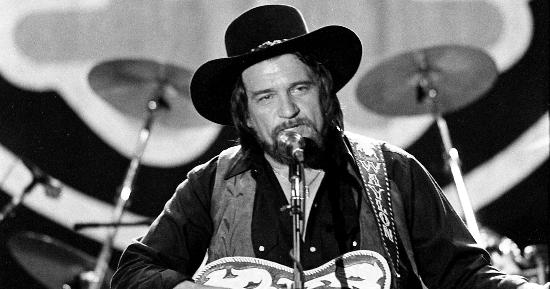 Waylon Jennings
Here is a gorgeous website about Waylon Jennings, have a look:

Howard Olson, ardent Waylon and Buddy fan, presents a superb website remembering Waylon Jennings, a look at his gorgeous website is a must for all of you ! Have fun !

The late great Waylon Jennings died in February, 2002 caused to diabetes attacs in his house in Arizona, he was only 64 years old, that's not much for such a good guy.

Waylon starb 2002 an Diabetes in seinem Haus in Arizona, leider wurde er nur 64 Jahre alt. Lange hatte er sich geweigert, einer von seinen Ärzten wegen seiner starken Diabetes dringend empfohlenen Amputation seines linken Fusses zuzustimmen.

Letztendlich musste dies im Dezember 2001 im Krankenhaus in Phoenix gemacht werden, vielleicht zu spät, möglicherweise war dies mit ein Grund für seinen frühen Tod.

Er starb friedlich im Schlaf.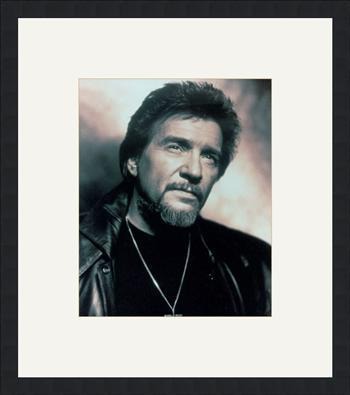 I remember you


and I miss you !

W A Y L O N

Ich denke gerne an Dich und ich vermisse Dich !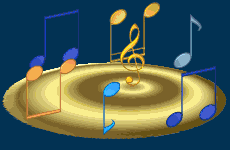 Don't Think Twice (1965)

Ladies Love Outlaws (1972)

Lonesome, On'ry and Mean (1972)

Honky Tonk Heroes (1973)

The Ramblin' Man (1974)

This Time (1974)

Dreaming My Dreams (1975)

Are You Ready For The Country (1976)

Wanted: The Outlaws! (1976)

Waylon Live (1976)

Waylon and Willie (1978)

I've Always Been Crazy (1978)

Greatest Hits (1979)

WWII (1982)

Will The Wolf Survive (1985)

Too Dumb For New York City, Too Ugly For L.A. (1992)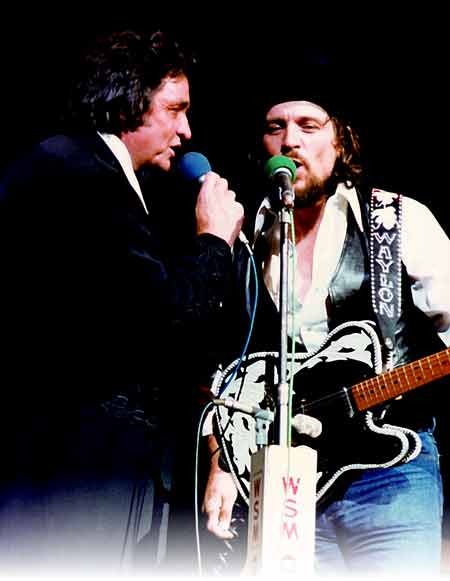 Johnny Cash

and

Waylon

Jennings

____________


# 1 Solo Hits

____________

This Time 1974

I'm a Ramblin' Man 1974

Are You Sure Hank Done It This Way 1975

Luckenbach, Texas (Back to the Basics of Love) 1977

The Wurlitzer Prize (I Don't Want to Get Over You) 1977

I've Always Been Crazy 1978

Amanda 1979

Come With Me 1979

I Ain't Living Long Like This 1980

Theme From the Dukes of Hazzard (Good Ol' Boys), 1980

Lucille (You Won't Do Your Daddy's Will) 1983

Highwayman 1985

Rose in Paradise 1987



From

my

collection.

_____________

# 1 Duets Hits

_____________

Good Hearted Woman (with Willie Nelson) 1975

Mammas Don't Let Your Babies Grow Up to Be Cowboys (with Willie Nelson) 1978

Just to Satisfy You (with Willie Nelson) 1982


W A Y L O N :

Ich wurde mal von jemand gefragt, wann die Musik von Buddy

Besitz ergriffen hätte.

Ich sagte: "Du stellst die falsche Frage !"

WANN HAT BUDDY VON DER MUSIK BESITZ ERGRIFFEN ?

Howard Olson präsentiert eine grandiose Webseite über sein Idol Waylon Jennings, als grosser Buddy Holly Fan ist er ja bekannt.

Wer das nicht gesehen und nicht genossen hat, der sollte mal auf diese Seite gehen, aber danach schnell wieder auf diese Webseite zurückschalten, denn sonst verpasst Ihr eine ganze Menge !

Es könnte einige Zeit dauern, bis diese Seite öffnet, da Howard eine Menge Daten eingepflegt hat, deshalb bitte Ruhe bewahren.

Das Laden kann dauern, dann ist man im Paradies . . .

Ich empfehle diese gute Waylon Jennings - Webseite :

http://howardolson.tripod.com/


Hallo Hans Werner,


endlich hat mal einer den Mut gehabt eine Homepage für Buddy zu gestalten.

Ich weiß dass dies eine schwierige Aufgabe ist und muß Dir sagen dass Du sie

hervorragend gemeistert hast. Ich bin auch ein Fan der ersten Stunde und die

ersten Singles waren von Buddy. Ich finde ihn auch heute noch als den größten

Interpret des Rock 'N' Roll's und ich hoffe dass Du diese Seite weiter aufbauen

kannst. Es ist eine wahre Pracht durch die Seiten bei Dir zu blättern.

Mach weiter so und Keep On Rockin'


Kurt Weigel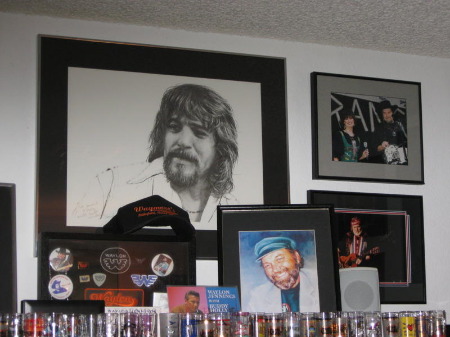 This is a part of Howard's Waylon Wall. Thanks for sharing !