An Elvis "The Pelvis" kam keiner vorbei. Buddy Holly hat ja von ihm gesagt, daß der ihm einen Kick gab. Die Elvis-Mania ging natürlich auch im Gymnasium um. Viele Mitschüler kauften seine Platten, jeder sprach über ihn, er war sowas von "in", dass fast jeder sich mit Material von Elvis versorgte. Ich tat es natürlich auch, aber erst nach einer gewissen finanziell bedingten Bedenkzeit, dann schlug ich mit meinem zusammengesparten Taschengeld groß zu: Der allererste Elvis-Plattenkauf war eine LP: "Elvis' Golden Records". Die habe ich zu Hause abgenudelt bis zum geht nicht mehr. Da ich einen Plattenwechsler hatte, habe ich dieser Technik vertraut. Aus einem nicht nachvollziehbaren Grund wurde der Elvis von der darüber gelagerten Scheibe "erdrückt" und ich hörte nur noch einen Rausch-Elvis, leider.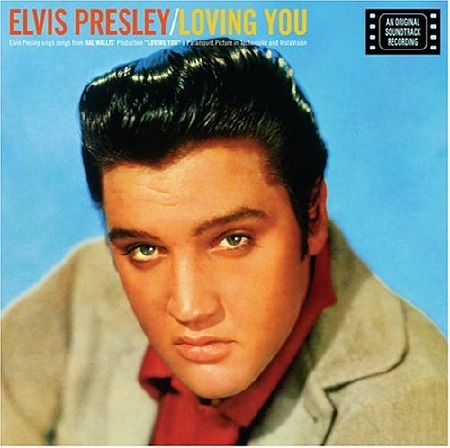 " The girl of my best friend "

" Little Sister "

" His latest flame "

" In the ghetto "

" Heartbreak Hotel "

" Love me tender "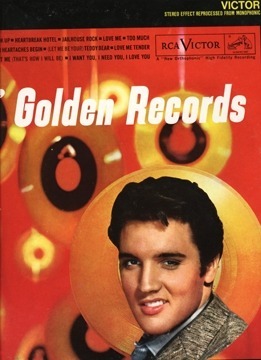 My very first Elvis record was an LP:

"Elvis' Golden Records".

I waited quite a long time until I bought all the hits together,

no single ahead. It was great to listen to all the songs on this LP.



" The girl of my best friend "

" Little sister "

" His latest flame "

" In the ghetto "

" Heartbreak Hotel "

" Love me tender "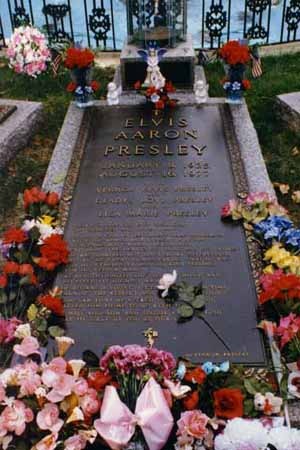 ELVIS AARON PRESLEY

NEVER FORGOTTEN

" Looking back over the last 20 years, I guess the guy I've admired

most in Rock n' Roll is Buddy Holly. "

- Elvis Presley -

( I do own a lot of Elvis DVD's and CD compilations as well. )

ALOHA FROM HAWAII VIA SATELLITE

BACK IN MEMPHIS

BEFORE ELVIS THERE WAS NOTHING

BLUE HAWAII

BOULEVARD MEMPHIS

CHANGE OF HABIT

CLAMBAKE

DOUBLE TROUBLE

EASY COME, EASY GO

ELVIS

ELVIS AS RECORDED AT MADISON SQUARE GARDEN

ELVIS COUNTRY

ELVIS' GOLDEN RECORDS 1

ELVIS' GOLDEN RECORDS 2

ELVIS' GOLDEN RECORDS 3

ELVIS' GOLDEN RECORDS 4

ELVIS IN PERSON

ELVIS IS BACK

ELVIS NOW

ELVIS PRESLEY

ELVIS THE FOOL

ELVIS TODAY

FLAMING STAR

FOLLOW THAT DREAM

FRANKIE & JOHNNY

FROM ELVIS IN MEMPHIS

FUN IN ACAPULCO

G.I. BLUES

GIRL HAPPY

GIRLS, GIRLS, GIRLS

GOOD TIMES

HAREEM HOLIDAY

HE TOUCHED ME

HIS HAND IN MINE

HOW GREAT THOU ART

IF EVERY DAY WAS LIKE CHRISTMAS

IF I CAN DREAM (2015)

IT HAPPENED AT THE WORLD'S FAIR

JAILHOUSE ROCK

KID GALAHAD

KING CREOLE

KISSIN' COUSINS

LAS VEGAS 1969

LIVE 72

LIVE A LITTLE, LOVE A LITTLE

LIVE ON STAGE IN MEMPHIS

LOVE IN LAS VEGAS

LOVE LETTERS FROM ELVIS

LOVING YOU

MOODY BLUE

NBC TV SPECIAL

ON STAGE - Feb. 1970

OUTTAKES

PARADISE, HAWAIIAN STYLE

POT LUCK

PROMISED LAND

RAISED ON ROCK

RETURN TO SENDER - 101 HITS

ROSTABOUT

SOMETHING FOR EVERYBODY

SPEEDWAY

SPINOUT

STAY AWAY JOE

THAT'S THE WAY IT IS

THE EARLY YEARS

THE WONDER OF YOU (Japan, 2016)

TROUBLE WITH GIRLS

VARIOUS OUTTAKES

WILD IN THE COUNTRY

| | |
| --- | --- |
| | |
| | BUDDY HOLLY LIVES ! ! ! |
All Elvis Fans Around The Globe Are Invited To Sign My Guestbook, Thanx !